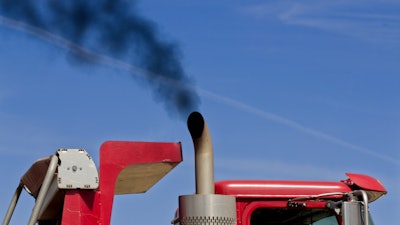 Connecticut Gov. Ned Lamont last week announced the enactment of Public Act 22-25, a new law that includes a number of actions that will help reduce greenhouse gas (GHG) emissions from the transportation sector.
Among the measures the law contains, it authorizes the Connecticut Department of Energy and Environmental Protection (DEEP) to adopt more stringent emissions standards for medium- and heavy-duty vehicles. It also makes various statutory changes under the Connecticut Clean Air Act, expands existing programs, and establishes several new programs concerning electric vehicle use and improving air quality.
The bill's provisions include, among other things:
Medium- and Heavy-Duty Vehicle Standards -- Authorizes the DEEP commissioner to adopt regulations implementing California's medium- and heavy-duty motor vehicle standards, which the state says will ensure that manufacturers are producing cleaner vehicles and offering them for sale in Connecticut, giving prospective consumers more options while reducing a major source of in-state air pollution and greenhouse gas emissions
Medium- and Heavy-Duty Truck Vouchers -- Allows DEEP to establish a voucher program to support the use of zero-emission medium- and heavy-duty vehicles
Traffic Signal Grant Program -- Requires the Connecticut Department of Transportation to establish a matching grant program to help municipalities modernize existing traffic signal equipment
"This is a transformational time in transportation, and the CTDOT is ready to meet the moment by investing in cleaner, greener transportation, building out electric vehicle infrastructure, and advancing safety and mobility projects around the state," says CTDOT Commissioner Joe Giulietti.