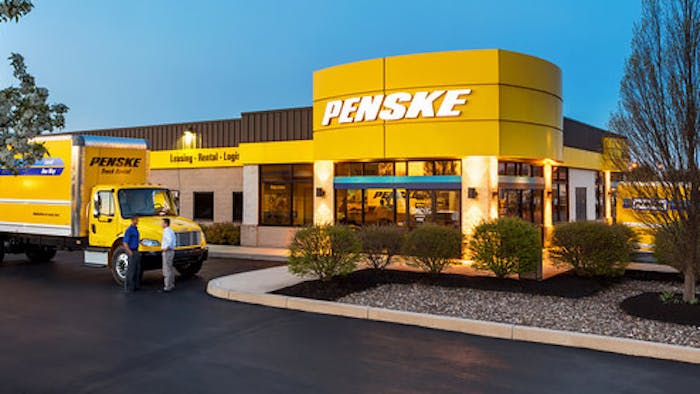 Penske
Penske Truck Rental has selected Avaamo's voice-driven intelligent virtual assistant (IVA) for its phone-based truck rental central reservations call center. The goal is to further enhance Penske's truck rental reservation process by phone and drive efficiencies in its call center operations.
The IVA relies on Avaamo's conversational IVR technology to automate and streamline the truck rental reservation process, enabling Penske's customers to easily confirm, change or inquire about existing reservations through proactive and personalized voice calls.
To automate and simplify the reservation process for Penske's truck rental customers, Avaamo has deployed "Erica," an IVA that onboards new customers in just a few steps and enables existing Penske customers to confirm or modify their rental reservations using the virtual assistant.
For existing truck rental reservations, the IVA identifies callers by their phone number to anticipate their request and proactively addresses their issues, saving the caller time and effort. By maintaining context based on these customers' histories, the IVA avoids repetitive questions while also resolving the customers' issues in the quickest possible manner, drastically reducing call times, the company says.
Penske adds that it ensures faster and easier truck rental reservations by checking whether a user's selection falls within working hours and communicating available slots to the customer. For customers needing additional assistance, a live Penske representative also is available.
"We first deployed the conversational AI system about five months ago and it has been performing well. We are impressed by the simplified phone experience it delivers for our rental customers," says Mike Krut, senior vice president of information technology, Penske Truck Leasing. "We are also seeing positive improvements related to the call center's overall performance."
Ram Menon, Avaamo co-founder and CEO says, "We began collaborating with Penske in early 2019 and are delighted with our success so far. Our conversational IVR technology enables callers to speak naturally, as they would with a human agent. It empowers enterprises to provide better experiences to their stakeholders by automating business processes and eliminating live agent handoffs — a crucial requirement to maintain business continuity in this era of social distancing and remote work."