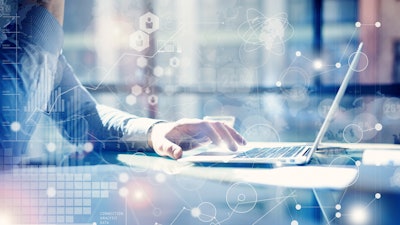 Repair ACES, a new association for heavy truck and commercial equipment repair and maintenance operations, has announced SOARR as another founding affiliate in its list of supporters.
The association's mission is to help repair shops thrive and become more profitable, knowledgeable and professional. Its affiliates provide many benefits to help meet that mission, such as discounts, add-ons, free products, training and support.
For more than 25 years, SOARR has been an innovator and provider of inventory management software, websites and digital marketing solutions for heavy truck and trailer dealerships and manufacturers, fleets, auctions, truck stops and finance companies.
SOARR is now gearing that expertise towards the repair sector to offer template websites as a free benefit to Repair ACES corporate members. If corporate or allied members prefer a custom website, SOARR offers an $1,800 credit as part of membership. Additionally, SOARR is introducing a deeply discounted program to help companies optimize themselves on the Internet to direct more traffic to their businesses and will provide members a free report showing their status.
"When we looked at the opportunity to serve this sector of the marketplace, it was an obvious fit to add to our portfolio of products. As a current board member and former convention chairman of the UTA (Used Truck Association), I know how powerful it is when an association comes alongside businesses to help address their needs," says SOARR CEO Ethan Nadolson.
"Repair ACES is taking a 360-degree approach to helping these operations with real solutions to save money, increase profits, get tools and training and enhance their professionalism. We are proud to support this new association and offer benefits that the members need, and that will make a real difference in their businesses," Nadolson says.
Repair ACES corporate members are repair and maintenance businesses such as independent shops, fleets, dealer repair shops, leasing companies, mobile repair, truck stops and collision shops. Suppliers to those businesses are welcomed to join as allied members and move to affiliate status by offering a benefit to the membership. Current founding affiliates include Affordable Heavy Truck Parts, Diesel Laptops, SOARR and TruckSuite.