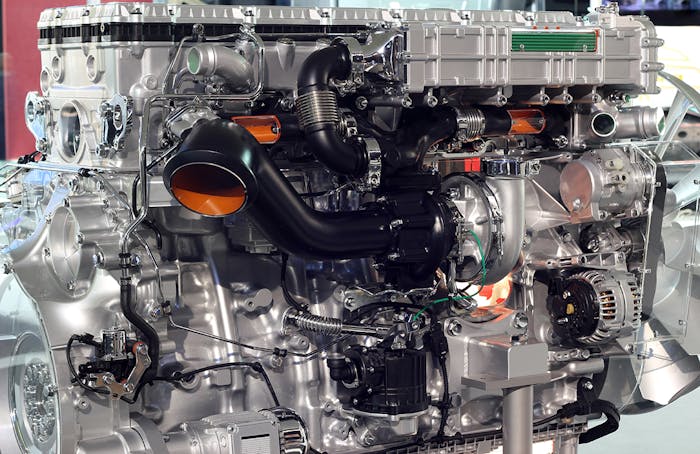 TruckSuite LLC and Repair ACES (The Association for Commercial Equipment Solutions) announced their partnership and that TruckSuite is a founding ACES affiliate.
Repair ACES announced its launch at the recent Diesel Laptops Virtual Truck Repair Expo. This new association has been created by industry professionals who saw a need and made it a mission to be a resource and advocacy organization to help heavy truck and commercial equipment repair and maintenance businesses thrive, according to an announcement.
Corporate members are repair and maintenance operations including independent shops, fleets, dealer repair shops, leasing companies, mobile repair and truck stops. Suppliers to those businesses also are welcomed to join as allied members and become affiliates.
The vision of Repair ACES is to give more resources, help increase profits and assist repair and maintenance operations in gaining knowledge and professionalism. A list of current benefits can be found on the association's website, repairaces.org.
TruckSuite initially provides ACES corporate members with a unique opportunity to offer a "no pink slip, no recourse" repair financing program. With their paid membership, all ACES corporate members will be able to offer this to their customers to keep the work in their shop and increase their profits, ACES says. The customer who might walk away from a repair will now have an option to finance his repair without putting his equipment up for collateral; repair shops keep the business in their shop, which improves revenue and profitability; and there are no costs, no risks and no recourse for the repair shop. TruckSuite has additional benefits they will be rolling out soon to ACES members.
"Repair ACES is grateful for TruckSuite's commitment as a founding affiliate to helping build the value of this new association. They are investing in this industry to help launch Repair ACES successfully and make it a no-brainer financial decision for repair and maintenance businesses to join as members. Their program truly ties to our vision of helping repair shops become more profitable by offering a unique program that helps the shop and literally has no cost, no risk, and no downside. We appreciate their partnership and look forward to a long relationship with them," says Justina Nadolson, ACES executive director.
"The other owners of TruckSuite and I are proud to be a founding affiliate of this new association, Repair ACES. Our unique program will be a direct financial benefit to the repair shops by helping them keep the business in the shop for those customers with financial needs. Other repair finance programs have the truck owner putting his truck up for collateral and the repair shop is 'on the hook' if that customer does not make the payments for the repair," says TruckSuite CEO Lynn Murphy.
"Our program is a 'no pink slip' to the truck owner and, most importantly, the shop has no risk, no fees and no recourse. If payment is not made, no one is coming back to the shop for the money. Our turnaround time for approval is lightning quick, so the shop can make the repair, get their payment and get the driver back on the road. We also look forward to offering some additional programs to benefit the shop soon," says Murphy.