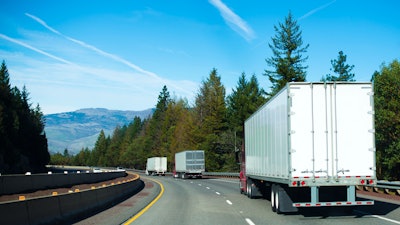 A recent report from ACT Research indicates the U.S. trailer industry backlog grew by 3 percent sequentially in December, and ended 9 percent below the previous year.
"Last year closed with the U.S. trailer industry facing a backlog-to-build ratio of eight months," says Frank Maly, director, CV transportation analysis and research, ACT Research. "December was the second consecutive sequential gain. After remaining well over 10 months earlier in the year, backlog-to-build averaged 8.0 months from May through December, an indication of OEMs' efforts to closely balance their order boards and their potential production levels."
Maly adds dry van category closed 2021 with an 8.7-month backlog-to-build, while reefers, normally the category with the industry's longest backlog, ended 2021 at 8.3 months. He says surprisingly, "the long horizons occurred in the vocational categories, with heavy lowbeds currently stretching into early Q2'23 at current production rates."
Maly also notes the trailer industry remains challenged by component and materials issues, as well as staffing, although ACT Research's projections do call for a gradual increase in production rates as the year progresses. That said, OEM's efforts to ramp volume continue to come short of their preferences.
"Supply-chain issues will continue to slow OEM production increases. Frequently mentioned in supply constraint discussions are castings, forgings, wiring, lights, suspensions, axles, wood, and tires. As one contact noted, the challenges are widespread and varied: 'It's something different every day,'" Maly says.