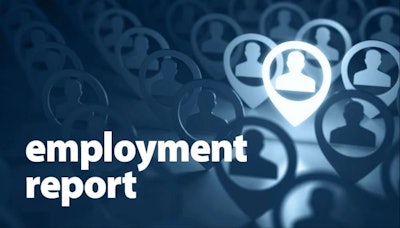 The following employment changes were announced to the trucking industry last week (March 29-April 4, 2021).
To submit an employment announcement, please contact us here.
ATRO Engineered Systems has hired Charlie Farish, area sales manager and a member of ATRO's sales team. Farish will be replacing Ted Ward who announced his retirement.
Cummins has appointed Sherry Aaholm to the newly created position of chief digital officer. Earl Cummins also will join Cummins on April 5 as the company's chief information officer, filling Aaholm's prior role.
Daimler Trucks North America (DTNA) has appointed Stefan Kürschner chief financial officer.
Dynapac has appointed Steve Cole as dealer sales manager, Western region.
Longtime Federal-Mogul employee Thomas Robert "Bob" Show has died. He was 85.
Permatex has promoted Eva Pitts to director of sales. Pitts will manage Permatex's traditional and international businesses.
Phillips Connect has hired Greg Jones as vice president of operations.
Yokohama Tire Corporation (YTC) announced several organizational changes, effective March 30, 2021. Jeff Barna, president of YTC, has been promoted to president and CEO of YTC. Shinichi Takimoto, a senior managing officer of The Yokohama Rubber Co. Ltd. (YRC), and current CEO of YTC, will retain his role as chairman of YTC, as well as president and CEO of Yokohama Corporation of North America (YCNA), chairman of Yokohama Tire Canada Inc. (YTV) and chairman of Yokohama Tire Mexico S. de R.L. de C.V. (YTMX). Other organization changes include: Takehisa Morimoto is the new chairman and president of Yokohama Tire Manufacturing Mississippi (YTMM). Morimoto replaces Hikomitsu Noji, who will return to YRC as a senior advisor. Tom Kenny has been promoted to vice president of YDCA. Jeremy Kahrs has been promoted to senior director of technical services at YDCA.