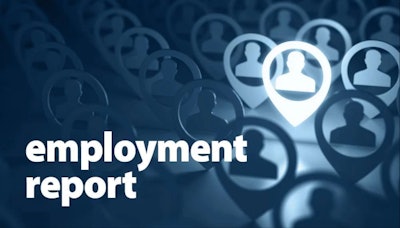 The following employment changes were announced to the trucking industry last week (May 17-23, 2021):
To submit an employment announcement, please contact us here.
American Trucking Associations announced the federation's board of directors voted to renew the contract for Chris Spear, association president and CEO, for an additional five-year term.
ATRO Engineered Systems has hired Maha Rahaman as vice president, operations.
Justina Nadolson has been appointed as the ACES (The Association for Commercial Equipment Solutions) executive director.
Daimler Trucks North America has appointed David Carson to senior vice president, sales and marketing. Richard Howard has been appointed to the management board of Daimler Truck Financial Services. Drew Backeberg has been promoted to senior vice president, aftermarket.
The Heavy Duty Manufacturers Association has announced the leadership for its Heavy Duty Business Forum (HDBF) and Heavy Duty Marketing and Sales Forum (HDMSF). The HDBF chair is Walter Frankiewicz, Haldex; vice chair is John Coll, Allison Transmission. Directors are Jason Gerding, Marmon Highway Technologies; Kent Jones, SAF-Holland; Matt Joy, Hendrickson; Brian Kupchella, Clarience Technologies; Rob Phillips, Phillips Industries; and Jeff Porter, Velvac. The HDMSF chair is Walter Sherbourne, Dayton Parts; vice chair is Dave McCleave, Hendrickson. Directors are Doug Dole, Meritor; Drew Hofley, Accuride; Ken Kelley, ConMet; Rob Myers, Phillips Industries; Gilbert Ramirez, DENSO Products and Services Americas. Past chair is Timothy Bauer, Eaton.
Meritor Inc. has appointed Elizabeth A. Fessenden Class II director, with a term expiring at the 2023 annual meeting of shareholders. Her appointment is effective on June 1, 2021, and will increase the size of the company's board of directors to 11 members.
Phillips Connect has added Jon Morrison a strategic executive.
The Shyft Group announced the appointment of Joshua Sherbin as chief legal officer and chief compliance officer.