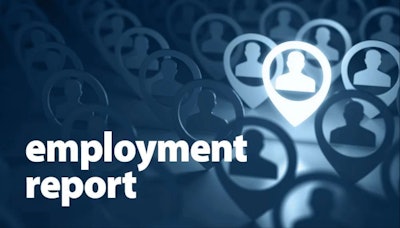 The following employment announcements were made in the trucking industry the week of April 2, 2023:
Kinedyne LLC names Ellie Ramey vice president, sales and marketing.
TRALA honored Chris Maxwell, president of the Rhode Island Trucking Association, with the association's State Trucking Award. TRALA also named Tom Fleming of AIM NationaLease as the 2023 Steve Lawrence Legacy Award winner.
The American Trucking Associations hired Jacqueline Gelb as vice president of energy and environmental affairs. She comes from Navistar, where she was vice president of government relations.
Phillips Connect has hired Jerry Mensinger as vice president, enterprise sales.
Dobbs Truck Group has named Jeff Agnew vice president of parts.
Buyers Products' Dave Zelis was appointed to the board of directors for NTEA.
Hyzon Motors named Jiajia Wu interim chief financial officer and Pat Griffin president, North America.
Blue Bird Corporation has appointed Simon J. Newman to its board of directors.