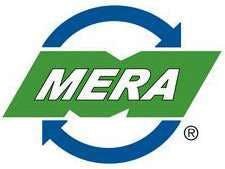 The Motor & Equipment Remanufacturers Association (MERA) has released the agenda for its upcoming Remanufacturing Technology Forum.
The event will be held July 31, 2014 at the COBO Center in Detroit prior to the NACE / CARS 2014 conference.
MERA says presenters scheduled for the one-day event include Joe Dewhirst, project engineer, Detroit Diesel Remanufacturing LLC; Dr. John Sutherland, professor and Fehsenfeld Family Head, Environmental and Ecological Engineering, Purdue University; Todd Wieland, director of engineering, Cummins; and Doug Wolma, senior director, aftermarket operations and remanufacturing, Dana.
MERA says the event will focus on, among other issues, advanced process technologies and the key to profitability in remanufacturing, core recovery, disassembly and cleaning, core restoration, advanced testing and applications and much more.
Please CLICK HERE for copy of the agenda for this year's event and HERE for more information and to register.