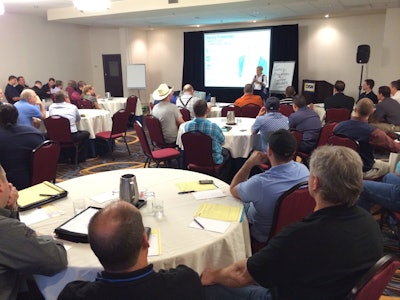 The Commercial Vehicle Solutions Network (CVSN) held its first Training for Success and Growth seminar earlier this month in Houston, and the event was met with a resounding applause.
Featuring presentations by Nancy Friedman, "The Telephone Doctor" and Jim Pancero, the seminar gave each attendee something they could take back to their businesses and implement immediately, says CVSN Executive Director Angelo Volpe.
Attendee response was equally strong.
"Our guys are really pumped and have utilized their experience this week. I heard from both on several different situations where they used their training," says John Minor, executive vice president and COO at Midwest Wheel.
"When I talk about Jim, all I can say is wow," adds Todd Scheitler, territory manager at Midwest Wheel. "He has so much great sales information it is amazing. Being proactive instead of reactive, selling against low price, low profit. Just a couple of the many topics covered.
RELATED: News from the 2013 CVSN Aftermarket Distribution Summit.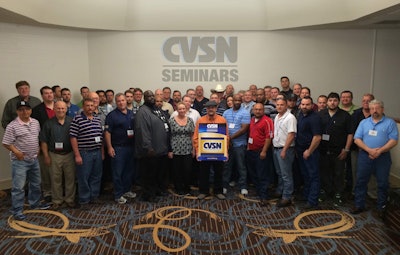 Orlando Tamez of Ogburn's Truck Parts adds, "The training seminars provided very useful information that will help me be a better and more consistent salesman. I learned how to better set up my daily and weekly sales goals."
Wayne Swicord, sales manager at First Call Truck Parts, says he's already made changes thanks to what he learned from Friedman.
"To Nancy Friedman — I attended your class at the CVSN training recently in Houston. I would like to tell you how much I enjoyed your class," Swicord says. "I have taken the info back to our store and I am working on how we need to improve. We are working on our phone greeting and would like your opinion. 'Thanks for calling First Call Truck Parts, This is Wayne!'"