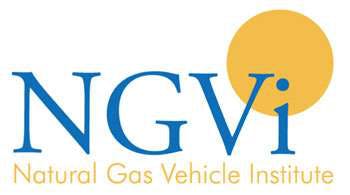 Natural Gas Vehicle Institute (NGVi) announces its early-bird registration rates for its upcoming heavy-duty natural gas vehicle maintenance and diagnostics training courses, set for Aug. 12-14 in San Leandro, Calif., have been extended.
Interested parties now have until July 31 to register for the August course at the discounted rate, though NGVi notes there are less than 10 seats remaining in the course.
According to NGVi, its three-day training course prepares technicians to understand the operation, maintenance, diagnosis and repair of heavy-duty natural gas vehicles and covers all natural gas heavy-duty manufacturers' systems, including CNG and LNG, with major emphasis on Cummins ISL G-equipped vehicles.
Designed for technicians with at least basic skills in vehicle repair, this course includes operational theory with hands-on exercises, use of DMMs, scan tools and other diagnostic equipment, and prepares technicians for the ASE H1 exam, NGVi says.
In addition to its San Leandro courses, NGVi also has future training courses scheduled for its CNG Fueling Station Design Training and CNG Fueling Operation and Maintenance Training courses, held Sept. 23-26 in Chicago, and its NGV Technician and Fleet Operations Safety Training and CNG Fuel System Inspector Training courses, Sept. 9-11 in Clearwater, Fla., Sept. 23-25 in Canonsburg, Pa. and Sept. 30 to Oct. 2 in Denver.
For more information on each course and go register, CLICK HERE.