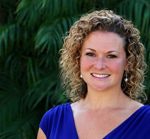 Procede Software has promoted Lindsay Kramer to director of education and training services.
A valued member of the Procede Software team for over six years, Kramer has been involved in reshaping the company vision and refining the overall education strategy.
"Our ability to impactfully educate, train and inspire our customers and employees alike cannot be understated," says Larry Kettler, CEO of Procede Software.  "Lindsay Kramer possesses a rare combination of talent, tenacity, and forward-thinking vision, and has an infectious personality. We are fortunate for Lindsay to join the leadership team and drive our education and training services initiative."
Responsible for a fast-evolving department that has grown significantly over the past few years, Procede says Kramer will continue to reshape the training process for new and existing customers, as well as Procede employees, by taking a proactive approach towards ensuring all receive training services through numerous initiatives and delivered by a variety of best-in-class mediums.
"It's exciting to be part of the incredible growth Procede has experienced over the past few years" says Kramer. "I am thrilled to be in this new position where I can help shape the company's future, as well as directly impact the education services we provide to empower both our customers and employees."
The education and training department will focus on evolving the development and delivery of relevant digestible content that is accessible anywhere, at any time, Procede says. Further enhancing the instructor led, self-service eLearning, and webinar offerings in order to provide even more efficient knowledge transfer and onboarding will remain a priority.
"Our main objective is to deliver education services that close knowledge gaps and meet our customers' needs wherever they are, so they can quickly become more productive employees and help their dealership get more out of their business system," Kramer says.
Under Kramer's guidance, the education and training department also will increase involvement and participation with Procede's Product Strategy team to ensure Procede's products continue to be intuitive and straightforward. And, while creating an ever-growing library of written and recorded training content, Kramer and her team will leverage technology platforms to advance the tools that provide visibility and metrics so our customers can ensure they have the right people in place to efficiently and effectively run their business, the company says.