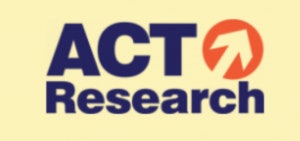 Heavy commercial vehicle markets continue to benefit from a broad spectrum of supply- and demand-side triggers, according to ACT Research in its Commercial Vehicle Dealer Digest.
Triggers include still strong U.S. and Canadian freight markets; ELD capacity absorption, which exacerbated an already-tight driver supply; higher rates and margins for fleets; increased demand for drop-and-hook services to keep drivers moving; and new technologies that weren't available or weren't being ordered three to four years ago.
"Orders continued at highs levels for both Class 8 and trailers in October," says Kenny Vieth, ACT president and senior analyst. "While November's preliminary Class 8 orders were the weakest in 16 months, orders occurring at a 328,000 [seasonally adjusted annualized rate] were still above the industry's ability to produce. Besides, the backlog is over 300,000 units and the backlog-to-build ratio is around 10.5 months, so a slowdown in orders is the most likely go-forward path."
Vieth adds, "While the supply-demand balance for fleets is softening at the margins, demand for heavy commercial vehicles remains strong, and upside pressures on 2019 output are considerable, given big orders and bigger backlogs. Trucker profits expected to be at or near record levels next year, continued growth in overall economic activity and capacity constraining the driver supply are currently supporting demand into the new year. Anecdotes and recent data suggest some easing in the driver supply."
ACT also reports that the Class 8 truck market continued to extend all-time records for backlog and cumulative annual orders, according to its Transportation Digest.
The medium-duty market, according to ACT, ran like a "well-oiled machine" in October, maintaining its momentum and pace. Additionally, same dealer sales of used Class 8 vehicles improved 2 percent in October. Despite a decline in the trailer order volume compared with the previous month, October was still the second strongest month in industry history, topped only by September.
The report also indicates that while the U.S. economy remains strong, data are beginning to emerge that suggest slower growth into the new year.
"While the economy is fundamentally sound, with particular strength derived from consumers, there are a number of freight-related indicators suggesting slower economic output into the new year," Vieth says. "Trade and tariffs were at the top of the list of unknowns in 2018. With slowing global growth reflecting that uncertainty, getting trade policy right is even more critical to long-term U.S. economic output."
Regarding the Class 8 market, Vieth says, "Throughout 2018, market potential has been determined by suppliers and their capacity to get product from the factory. Undoubtedly, customers were eager to buy and we believe that situation will continue at least into the first half of 2019. We also see high likelihood for a transition ahead, as fleet growth outstrips freight growth. Our forecast includes a call for a change of direction in late 2019."
The company later added North American Class 8 net orders totaled 28,082 units in November, compared to build at 27,973 units.
"As we move into the year's home stretch, freight-related data points continue to shift from strong growth to more moderate levels of activity," says Vieth. "November marked the first negative year-over-year order comparison in two years, falling 17 percent compared to last November. Over the past 12 months, Class 8 net orders totaled 506,300 units, the second strongest 12-month order period in history, trailing only the 12-month period ending October."
Regarding the medium duty markets, Vieth adds, "November's orders hewed to the warm side of 2018's activity, with medium duty orders rising 23 percent year-over-year. Through year-to-date, 2018's 280,800 orders are up an identical 23 percent year-over-year. Medium-duty trucks have been the primary driver of stronger activity in 2018, followed respectively by bus and RV orders."