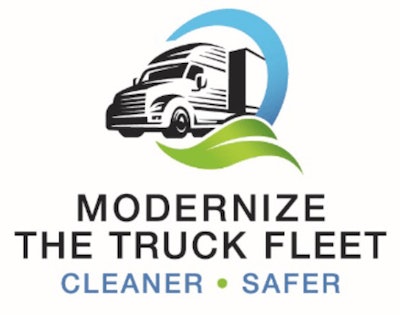 This week the American Truck Dealers (ATD) led a letter to congressional leaders urging suspension of the 12 percent federal excise tax (FET) on new heavy-duty trucks and trailers through 2021.
ATD was joined by 116 other organizations, including influential industry groups such as the American Trucking Associations (ATA), in requesting that Congress suspend the FET in the next COVID-19 coronavirus economic recovery legislation.
Trucking industry leaders have united in support of suspending the FET because weakened truck demand compounded by the coronavirus pandemic is expected to suppress truck sales in the U.S. by 50 percent this year. Last month alone, Class 8 truck orders dropped by 52 percent compared to last year. ATD says this decline in sales is partly due to closures of truck manufacturing facilities and dealerships, some of them government-ordered.
Heavy-duty trucks and trailers are nearly entirely made in North America, and these trucks and trailers are designed, tested, and assembled across the U.S. Suspension of the FET would help save manufacturing, dealership and supplier jobs for this important domestic industry, ATD says.
"The trucking industry solidly supports the suspension of the FET to spur sales of newer, cleaner trucks and help support and bolster the jobs of the 7.8 million Americans employed in trucking. Unlike other stimulus programs, FET suspension does not require more paperwork, new compliance rules, or a new program," says Steve Bassett, ATD chairman and dealer principal, General Truck Sales in Muncie, Ind. "With our nation more dependent than ever on trucking to deliver goods and critical medical supplies, we urge Congress to suspend the FET to bolster our trucking sector and help our economic recovery."
All members of the Modernize the Truck Fleet (MTF) Coalition, a coalition of truck industry stakeholders led by ATD, signed the letter in support of FET suspension. The letter cites additional environmental and safety benefits of stimulating heavy-duty truck and trailer sales, most of which are used to transport essential products across the country.
"Suspending the FET would increase sales of today's cleaner and safer heavy-duty trucks and trailers by making them more affordable during this uncertain economic time," adds Bassett.
"Like our customers across the economy, the trucking industry is suffering during this coronavirus crisis and shutdown. Truckers aren't looking for a bailout as they keep America moving during these challenging times and prepare for our eventual recovery, but a tax holiday on the antiquated federal excise tax would be good medicine to help with liquidity and to stimulate the purchase of newer, safer trucks and trailers," says ATA President and CEO Chris Spear.
To read the full text of ATD's letter, please CLICK HERE.