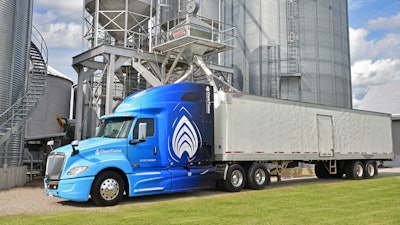 Noregon on Thursday announced a collaborative effort with ClearFlame Engine Technologies to provide the commercial vehicle and equipment industry with improved coverage for servicing alternative fuel systems.
Noregon is a leading provider of hardware, software, and services to better maintain and service commercial vehicles and equipment. ClearFlame creates innovative solutions to reduce emissions by powering heavy-duty diesel engines with sustainable and renewable liquid fuels.
"We are thrilled to be working with ClearFlame to help achieve a common goal," says Paul Smith, vice president of Professional Services for Noregon. "Their solution allows fleets to convert to renewable energy vehicles by retrofitting their existing assets. Our shared vision will help provide fleets with everything their technicians need to maintain and service alternate fuel vehicles without any interruptions or major learning curves."
[RELATED: How ClearFlame intends to take 'diesel fuel out of diesel engines']
"Fleet companies should be able to immediately and affordably meet sustainability goals," adds Kirk Roller, COO at ClearFlame. "Working with service industry leaders like Noregon, ClearFlame eases adoption by integrating into the tools and systems that fleets already trust. This collaboration further proves our commitment to providing practical sustainability solutions today."
As part of the collaboration, Noregon will work with ClearFlame to implement coverage for ClearFlame engines into their product suite. The two organizations aim to make operating a greener fleet a more attainable option while ensuring technicians can continue using their existing diagnostic applications to service the vehicles, the companies say.