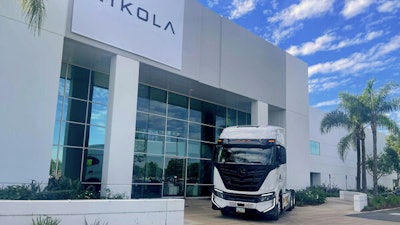 Nikola Corporation is moving its battery manufacturing from Cypress, Calif. to its Coolidge, Ariz. manufacturing facility.
The move, which the company says it expects to complete by early Q3, brings Nikola's truck assembly, fuel cell power module assembly, and battery module and pack production under one roof and includes battery line automation geared toward improving quality and increasing efficiencies.
The company intends to maintain manufacturing operations in Cypress through the end of Q2 2023, while it brings its production capabilities in Coolidge online and works through a detailed transition plan to prevent manufacturing disruptions.
"This decision reinforces our commitment to finding ways to optimize our cost structure and create a sustainable business model," says Michael Lohscheller, Nikola President and CEO. "We remain focused on meeting our 2023 milestones, including pack and module production targets."
Nikola says a battery engineering presence is expected to remain in California at a separate facility to focus on the development of Nikola's next generation battery management system software and modules.