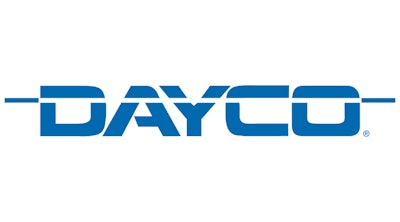 Dayco and Ningbo Physis Technology have extended their hybrid electric partnership.
Dayco and Physis first partnered in 2020 and, in March, extended their relationship to develop and deliver units of the Dayco Hybrid Module by Physis.
[RELATED: Dayco, Tecno System, Monet join for electrified propulsion]
"Dayco's system know-how and integration capabilities, coupled with Physis capabilities in the field of motion control, allows us to provide a highly optimized and efficient DHM for P1/P2 hybrid architecture, electrifying both light- and heavy-duty vehicles as well as improving the system performance and reliability," says Wouter Nijenhuis, chief commercial officer of Dayco. "Our modular, compact and scalable hybrid modules have exceeded industry standards under test conditions and we are developing P1/P2 hybrid solutions in partnership with the world's leading commercial vehicles, off highway manufacturers and engine suppliers."
Nijenhuis added the companies will continue to deliver electrification and hybridization solutions to meet customer specifications in low- and high-voltage situations. The modules can be fully integrated or added as a bolt-on solution to existing powertrains.