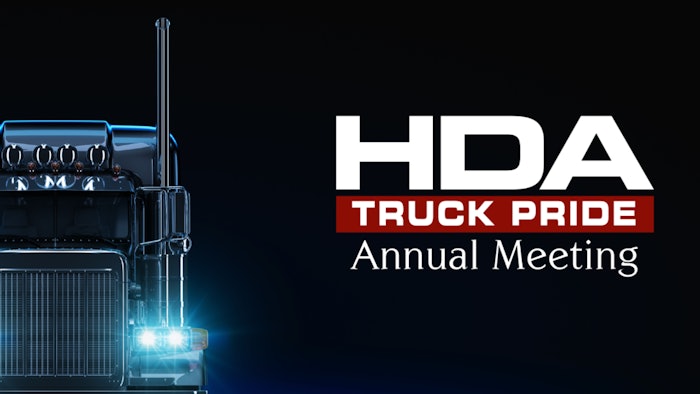 A reuniting of more than 500 industry colleagues at the first in-person meeting for the commercial vehicle aftermarket will take place in Dallas. The 2021 HDA Truck Pride Annual Shareholder's Meeting will take place July 12-15 at the Gaylord Texan, with a virtual component to follow July 21-22.
"It's imperative to get this right," says Tina Hubbard, president and CEO, HDA Truck Pride. "We delayed our normal pattern of hosting an April meeting because of COVID concerns; but a survey of our membership and supplier partners revealed it's safe to meet in person again; our network is ready. We are elated to see everyone in person and will miss those that can only attend virtually due to the pandemic restrictions."
Attendees from over 170 distributor and supplier companies will attend the in-person meeting, while the entire network will participate in the virtual event. To maintain continuity throughout the hybrid event, all live sessions will be recorded and available on-demand for the virtual audience.
For the first time ever, this year's meeting hosts very popular one-on-one meetings with more than 4,500 meetings scheduled between our members and suppliers. To round out the event, attendees will take part in education sessions, a lively speaking agenda and a trade show.
While the meeting may feel more normal than the past 15 months, countless hours have been spent making sure attendees will be safe. Whiting Systems' PURE disinfectant spray will be used daily, social distancing will be in place, PPE kits will be distributed at registration and face masks will be recommended.
"The engagement of the industry has been encouraging. Thank you to our platinum sponsors: Bendix, First Brands, Gates, Meritor and Prestone COMMAND," says Hubbard. "We could not make this event a success without such great participation."