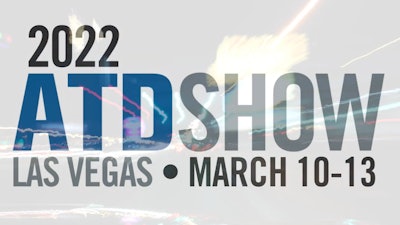 The American Truck Dealers (ATD) say dealers only have a few more days to take advantage of early-bird registration rates for ATD Show 2022, which takes place March 10-13, 2022, in Las Vegas. The return to in-person event will include education sessions and events and ATD says signing up by Nov. 12, enables dealers to save $100 in registration fees.
Online: The quickest way to register and secure housing is by doing so online. Book your hotel immediately based on current availability and receive confirmation of your transaction in just minutes.
Fax: Complete the Registration and Housing form with credit card information and fax it to 330.425.4983 (payment made via credit card must be faxed). This secure fax line is available 24 hours a day, 7 days a week.
Mail: Complete the Registration and Housing form and submit with payment. Registration and housing payment may be made with either a check or credit card. Mail completed form and payment information to:
NADA Registration and Housing Attn: Accounting Dept. 8484 Westpark Dr. Suite 500 Tysons, VA 22102
Please note: You may pay for your registration fees by check, however, a credit card is required to guarantee your hotel reservation. If paying registration fees by check, be sure to mail the check and form in together. Checks should be made payable to "NADA/Experient." Forms received without payment will not be processed.
Once you have submitted your forms via fax or mail you will receive an email confirmation acknowledgement from ATD Registration and Housing within three to five business days. The confirmation will include both your registration and housing information. This confirmation will also serve as your receipt, ATD organizers say.