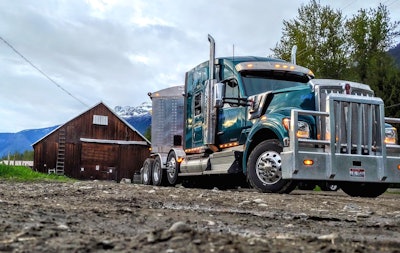 Kenworth Truck Company has named its 2023 Kenworth Dealer Council members. The council features executives representing 461 Kenworth dealerships in the United States and Canada.
The Kenworth Dealer Council works in partnership with Kenworth to support the best possible customer experience throughout the Kenworth dealer network. Kenworth dealers provide leading-edge customer support and strive to maximize uptime for fleets and truck operators, the company says.
The 2023 Kenworth Council members are: Chairman – Bill Kozek, CSM Companies (Madison, Wisconsin); Craig Herron, Kenworth Northeast Group (Buffalo, New York); Carl Herzog, CIT Trucks (Normal, Illinois); Samuel Letendre, Kenworth Maska (La Présentation, Quebec); Mike Levering, Truckworx Kenworth (Birmingham, Alabama); Vince Tarola, Kenworth Truck Centres (Toronto, Ontario); Kyle Treadway, Kenworth Sales Company (West Salt Lake City, Utah); and Jared White, MHC Kenworth (Leawood, Kansas).
In addition, Jodie Teuton of Kenworth of Louisiana (Gray, Louisiana) serves as the Kenworth line representative for the American Truck Dealers (ATD).