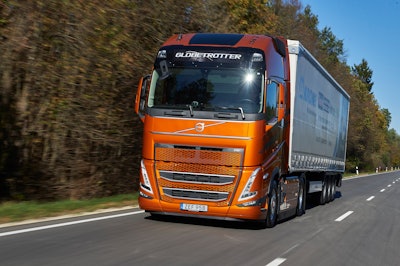 Volvo Trucks and Jiangling Motors Company are calling off the deal for Volvo to acquire JMC Heavy Duty Vehicle Company Ltd.
[RELATED: Sen. Tim Kaine visits Volvo Trucks plant]
Conditions for closing the transaction were not met, the companies say. The deal was reportedly worth $108.35 million and was announced in 2021.
"Volvo Trucks has a long history of successful business activities in China," says Volvo Trucks President Roger Alm. "We have great opportunities on the Chinese market and we will continue the efforts to develop our presence. Our long-term ambition is to grow our business and continue delivering our high-quality trucks to customers in China, together with our dealer partners in the country."
[RELATED: Mack announces new president]
Volvo Trucks, which recently announced that it lead the market for heavy electric trucks in Europe and North America, says it will continue to deliver trucks to China.