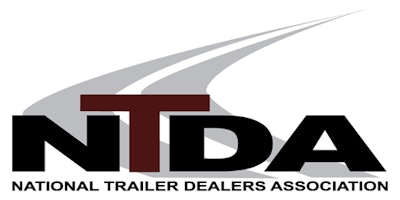 The National Trailer Dealers Association (NTDA) seeks three dealer members for its board of directors.
Elected members serve three-year terms that begin Oct. 4. Candidates may nominate themselves or others employed by dealer member companies in good standing. Nominations must be submitted by May 31.
[RELATED: TPS introduces new award program for trailer dealers]
The NTDA is also looking for graduating high school seniors whose parent is an employee of an NTDA dealer, dealer branch or allied member company for its scholarship program. Applications are due Aug. 4. The program provides one or more scholarships as determined by the NTDA board of directors and the scholarship judging committee.
All scholarship applicants must be a child or legal ward of someone employed by an NTDA dealer, dealer branch member or allied member company in good standing. They may reside in any country in which a member company is located and must be a graduating high school senior who is going into college after graduation.
Qualification criteria include academic capability, personal or school references, participation in school and community activities, and work experience. Financial need is also considered. Criteria is evaluated by a panel of judges using a weighted scoring system.
Lastly, registration for the NTDA Convention, Oct 4-6, at the JW Marriott Marco Island Beach Resort, is open. The NTDA says rooms are filling up quickly, but an overflow option will be available.