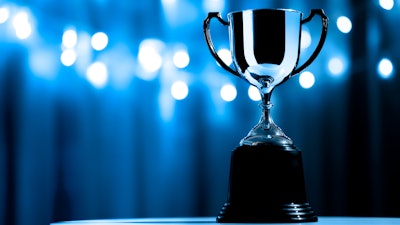 Being a trailer dealer in today's transportation industry is a challenging job. Customer expectations are high, equipment is hard to come by and employees are always eager to better understand how they can excel in their work. Dealers who are able to navigate those challenges and thrive deserve credit for their excellence.
We plan to do exactly that.
Trucks, Parts, Service is thrilled to introduce our newest award program, The Trailblazer Award, powered by Successful Dealer and sponsored by Procede Software and Hendrickson.
This new award will recognize and congratulate North America's most successful and impressive trailer dealers for their unending commitment to their customers, employees and the trucking industry at large. All franchise trailer dealers in the United States and Canada serving the commercial trucking industry are eligible for our new award program, and anyone active in the trucking industry can nominate a dealer on our website HERE.
The Trailblazer Award, powered by Successful Dealer, and sponsored by Procede Software and Hendrickson, will use a similar evaluation rubric to our truck dealer recognition program the Successful Dealer Award, which also opens its 2023 award nomination period this week. All dealers who are nominated for The Trailblazer Award by trucking industry professionals will have the option to accept their nomination, and only dealers who chose to do so will be considered for our inaugural award.
Finalists will be selected based on their performance in a number of business categories, including customer service, sales performance, marketing and customer outreach, workforce development and employee engagement, industry participation and more. Once announced in July, our finalists will be profiled and recognized on the TPS website and in our daily newsletter, with our 2023 award winner being announced on stage at the National Trailer Dealers Association (NTDA) Convention in Marco Island, Florida, in October.
The Trailblazer Award will seek to recognize all trailer dealers for their efforts to support the transportation industry and keep our nations' economies running. The award will not exist solely as a sales award — dealers of all sizes are welcomed and encouraged to participate — and evaluation of dealer nominees will factor in business size when considering performance.
The open nomination period for our new award program will last until May 31, 2023.