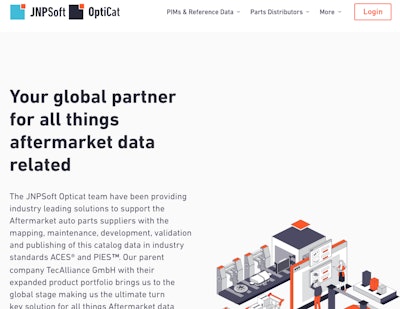 JNPSoft and OptiCat launched a new website Monday.
The two brands recently launched a new branding strategy with the broader TecAlliance Group. The brands focus on the needs of suppliers and data receivers in North America that use the Auto Care Association ACES and PIES standards.
"JNPSoft OptiCat continues to grow and provide the data management tools necessary to be successful in the automotive and heavy duty aftermarket industry," the companies say in a release. "Our new website reflects our unified presence and commitment to you, our valued partners."