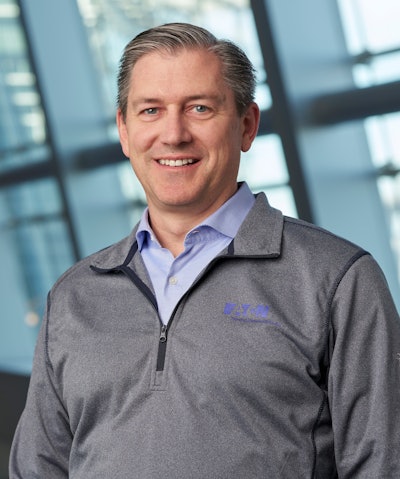 Eaton Mobility Group
Eaton on Tuesday renamed its Vehicle Group and eMobility business as the Mobility Group.
[RELATED: Eaton collaborating with Charge Enterprises for EV charging]
"Our new name, Mobility Group, leverages our 100-plus years of diverse experience in the vehicle space and Eaton's extensive electrical background at a time when the industry is quickly becoming a mixed market of internal combustion and electrified vehicles," says Pete Denk, president of the Mobility Group.
While Eaton Mobility Group will continue to support traditional and alternative powertrain solutions, it will specifically offer a suite of electrification technologies. In 2022, Eaton acquired Royal Power Solutions, and Mobility Group will offer power distribution solutions, power electronics and transmissions that improve safety, efficiency and performance.
Mobility Group will serve both OEM and aftermarket customers.
Eaton designs, manufactures and supplies drivetrain systems, powertrain systems and critical components to reduce emissions and improve fuel economy, stability, performance and safety. It says it is dedicated to improving the quality of life for people everywhere and protecting the environment. It was founded in 1911 and is celebrating its 100th year of being listed on the New York Stock Exchange.