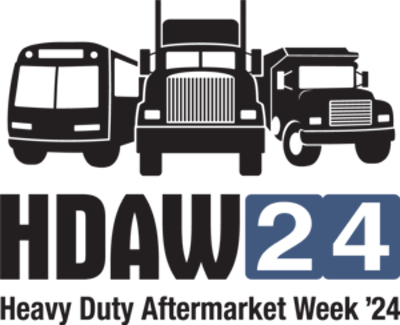 Heavy Duty Aftermarket Week (HDAW) is hitting the gridiron. Event organizers announced Tuesday the all-industry closing reception to the 2024 event will be held at AT&T Stadium home to the NFL's Dallas Cowboys.
The exclusive event, which will be held on Wednesday, Jan. 24, will feature exclusive access to the stadium, music, food, drinks and more.
"We're thrilled to announce that the legendary AT&T Stadium will host our All-Industry Closing Reception, marking the grand finale of HDAW'24," says Nicole Oreskovic, vice president of sales and marketing at Bendix Commercial Vehicle Systems, and HDAW co-chair. "This iconic venue sets the stage for a memorable evening under the Wednesday Night Lights, where our attendees can celebrate a successful and productive week."
[RELATED: HDAW announces 'Fully equipped' theme for 2024]
Organizers say the change of venue for the popular closing reception is one of the new additions to the program in response to a growing effort to venture outside the convention center and explore Grapevine and nearby popular Texas attractions. Event organizers says tickets are now available to all registered distributors and suppliers as a registration add-on of $35. Registrants are encouraged to book early to secure their space.
"When we said a Texas-sized surprise, we weren't joking. Our industry deserves to be celebrated at one of the best venues in the country and we're excited to offer this new experience to all our attendees," says co-chair Michael Callison Jr., president and CEO at Midwest Wheel Companies. "The city of Grapevine, Texas, has been home to HDAW for several years, and we want to provide attendees access to options in the city, including exclusive discounts to HDAW attendees."
Next year's HDAW will welcome more than 2,600 executives and managers from across the industry, including distributors, suppliers, service providers, industry experts and thought leaders, and more. For more information about the event, and to register, please go to the HDAW website.