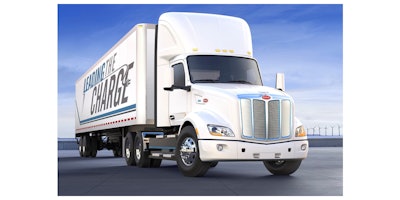 PACCAR notched $28.82 billion in revenues in 2022, the company said, with $3.01 billion in earnings for the year.
"PACCAR reported record annual revenues and net income in 2022," says CEO Preston Feight. "PACCAR's excellent results reflect the strong demand for premium quality DAF, Peterbilt and Kenworth new truck models worldwide, record aftermarket parts profits and strong financial services performance. I am very proud of our employees and dealers who have delivered outstanding trucks and transportation solutions to our customers."
[RELATED: Kenworth announces updated dealer council]
PACCAR's earnings topped $3 billion in 2022. It's the company's 84th consecutive year of net income.
During 2022, it delivered 185,900 vehicles worldwide, including launching a new generation of the DAF XD distribution and vocational truck, which won the International Truck of the Year for 2023.
"PACCAR is manufacturing the most comprehensive new truck range in its history, including DAF XG+, XG, XF and XD heavy trucks which were named International Truck of the Year, new Peterbilt 579 and Kenworth T680 heavy-duty trucks that feature major aerodynamic and technology enhancements and new Kenworth and Peterbilt medium-duty trucks" Feight says. "PACCAR is also investing in the next generation of products and technologies to further enhance customers' operating efficiency. These investments include Kenworth, Peterbilt and DAF batter electric trucks, hydrogen internal combusion and fuel cell powertrains, enhanced PACCAR Connect telematics solutions and ongoing development of the PACCAR Autonomous Vehicle Platform."