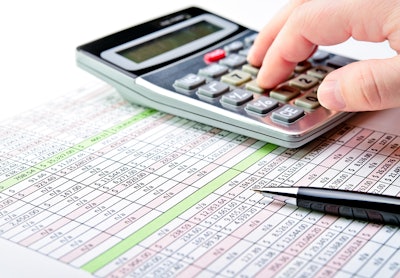 American businesses will need to contend with a number of news laws, regulations and tax codes adjustments in 2023.
On a national level, new federal incentives will offer tax credits of up to $40,000 for companies switching delivery trucks to electric vehicles.
The credits, which were part of the Inflation Reduction Act, can be combined with state-run voucher programs. Increased buying, spurred by the credits, should increase innovation across the EV truck sector and, eventually, lower price tags.
New state laws taking effect also will affect how many companies, particularly those that cross state lines, will do business. Twenty-seven states are increasing the minimum wage, from $9.95 an hour in Montana to $15.74 in Washington state. On the subject of pay, pay transparency laws — which will require an employer to disclose salary information to prospective employees up front — take effect in California and Washington state.
[RELATED: When considering auctions, there are variety of options to choose]
Paid leave is changing in California as well, which allows an employee to add a designated person to their bereavement leave list and allows the bereaved to take up to five days within three months of losing a loved one. In New York, siblings are added to paid leave policies for caring for family members and in Maine, employers will now be required to pay employees for their accrued leave when they cut ties with the company.
Other new laws taking affect across the country are:
In Alabama, HB 272 takes effect. This legislation was passed in March 2022 and changes restrictions on firearms. In the workplace, it would allow employees to keep weapons in their personal vehicles in the parking lot.
California businesses, in addition to the new pay and bereavement laws, also will face new regulations regarding notifications of COVID-19 exposures. As existing laws requiring employers to limit employees' possible exposure to COVID-19 would end Jan. 1, this new law extends those provisions until 2024. Once an employer receives notice of a potential exposure to COVID-19, the employer must take action to protect employees, including a written notice, within one day.
Additionally, California lawmakers extended fair employment provisions to cover reproductive rights; expands contraception coverage; increases unemployment and wage replacement services for low-wage employees; requires employers to disclose GPS tracking in fleet vehicles; requires some businesses to participate in the CalSavers retirement program; requires some employers to submit a pay data report; and reduces the maximum wage garnishment for some employees.
Colorado businesses will see different penalties when they are found guilty of wage theft and employee misclassification. It also establishes a new unit in the state Department of Law to investigate wage theft, unemployment insurance and misclassification of employees claims.
Businesses in the District of Columbia are now prohibited from testing for marijuana except in certain circumstances.
Illinois businesses will have a new minimum standard of sick leave in a negotiated collective bargaining agreement; new pay data reporting requirements; must amend paid leave policies to include pregnancy loss and other situations; and cannot discriminate on the basis of hairstyle.
In Oregon, there's a new law that changes some workers' compensation benefits, including prohibiting discrimination against a worker because that employee has applied for or inquired about workers' compensation benefits, among other things.
Rhode Island will now prohibit businesses from asking about a prospective employee's salary history and also prohibits wage discrimination, expanding employee protections and the scope of remedies available to employees.