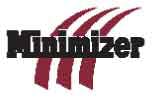 Minimizer Opens New World Headquarters
Minimizer announces the opening of its new world headquarters in Blooming Prairie, Minn. that will house executive, sales and administrative staff and features a multiple office environment, state-of-the-art training and video conferencing facilities, a gym and multiple break-out rooms for group meetings.
The building is located close to Minimizer's existing manufacturing, and research and development campus.
"There is no recovery bottleneck at Minimizer," notes Craig Kruckeberg, the company's CEO and chief visionary. "While others fell back during the past several years Minimizer forged ahead and made critical investments in our infrastructure: Ramping up our dealer network, going international, increasing our sales force, investing in an R&D department, purchasing state-of-the-art manufacturing equipment, creating leaner manufacturing and increasing our overall capacity by better leveraging what we have."
Ott's Friction Supply Releases Fuel Enhancer
Ott's Friction Supply has added a fuel supplement to its product line. The company's new Fuel Enhancer is designed to improve fuel economy and reduce maintenance costs, and is said to exceed all EPA standards and regulations.
The creation of the fuel enhancer product is a new endeavor for Ott's. "We were not in the business of selling chemicals," Ott's President Chris Sweet says. "Now after using the products and seeing all the problems we have solved for our customers over the past three years, I am now a strong believer."
"The green movement has taken momentum and we are fortunate to have an eco-friendly product that works so well and solves so many problems," says CEO Jerry Weis.
For the latest aftermarket news, announcements and trends,
visit www.truckpartsandservice.com
People In The News

Following are personnel changes and announcements in the trucking industry:
* Eaton Corporation announced that Jim Sahli has been named to the new position of director – global field sales and marketing for the Vehicle Group. Mandar Dighe has been named director – field sales and marketing for Truck North America.
* The OES business of Webb Wheel Products has hired Mark Foster as OES sales manager, Western region.

* Polar Corporation announced that Frank Lukacs has been named president of its Polar Tank Trailer division.
* Grote Industries announced that Kent Bode will be joining the aftermarket sales department in two key roles: manager of the south central aftermarket region and national account manager for the heavy-duty division. Mark Blackford will be stepping into the role of national fleet manager. Tom Draper has joined Grote as marketing manager.
* Toyo Tire U.S.A. Corp. announces the hiring of Edward Koczan as regional sales manager.

* Richard Ryan of South Carolina was named as the national Truck Dealer of the Year at the American Truck Dealers convention.
* Dana Holding Corporation has announced Roger J. Wood has taken over as the company's new CEO and president. Wood replaces Dana interim chairman John Devine, who plans to retire on June 30. At that time, Keith Wandell will move from lead independent director of Dana's board to the company's non-executive chairman, and Wood will become a member of Dana's board of directors.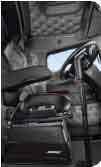 Bose Ride System Wins Technical Achievement Award
The Truck Writers of North America (TWNA) have recognized the Bose Ride System as the top technical achievement for 2010. The award presentation took place at the annual TWNA Industry Awards Banquet.
The Bose Ride System replaces a conventional air-ride truck seat with a suspension base and an integrated, custom designed seat top — providing over-the-road drivers with an unprecedented level of protection from road-induced shocks and vibration.
Phillips Establishes Toll-Free Technical Assistance Number
Phillips Industries has established a new toll-free technical assistance number, 888-959-0995. The phone will be staffed by a knowledgeable company representative between the hours of 9 a.m. and 5 p.m. Pacific time, Monday through Friday. Calls received outside of normal business hours will be returned the next business day.
Pulse of Commerce Index Jumps 2.7% in March
The Ceridian-UCLA Pulse of Commerce Index (PCI), a real-time measure of the flow of goods to U.S. factories, retailers and consumers, rose 2.7 percent on a seasonally and workday adjusted basis in March, more than offsetting the 0.3 percent decline in January and the 1.5 percent decline in February. On a quarter-over-quarter basis, the PCI is up 3.9 percent at an annualized rate.
"The PCI growth of 3.9 percent for the first quarter of 2011 is a middle-of the-road number, signaling that we are not in either one of the extremes. In other words, the recession is over, but we are not yet experiencing a robust recovery," says Ed Leamer, chief PCI economist and director of the UCLA Anderson Forecast.
"We are more optimistic than last month, but are still targeting GDP growth of 3 percent for the first quarter of 2011, which remains at the low end of the range of expectations," says Leamer. "The outlook remains consistent with the PCI's view of the fundamental health of the U.S. economy over the past four months."
Bendix Spicer Expands Manufacturing Capacity
Bendix Spicer Foundation Brake LLC (BSFB) will open a new production line at its Bowling Green, Ky., manufacturing plant in June to meet increased demand for its patented Bendix ADB22X air disc brakes. Once fully operational, the new state-of-the-art automated production line will triple the current assembly capacity for BSFB's North American operation.
With a nearly 120 percent increase in demand from 2009 to 2010 and an expected additional increase of nearly 40 percent in 2011, the new production line will help BSFB continue to meet the needs of OEMs, fleets and owner-operators that are looking to extend brake system life and improve highway safety.
Horton Expands QuickShip Program
Horton has expanded its QuickShip warehouse program to improve its customer service. The company has added warehouses in Fontana, Calif., and in Lawrenceville, Ga., to provide even faster response to customer orders, reduce freight charges and get customers' vehicles back on the road faster.

The program was created to address smaller urgent orders. It features expanded shipping hours with the goal of providing one-day ground delivery to most major market areas and no more than two-day delivery to most other markets.
Included in the QuickShip warehouse program are remanufactured fan drives, repair and conversion kits, fans and other key products.