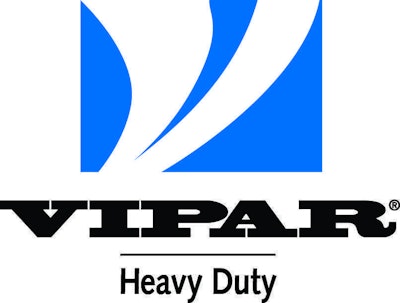 A record number of stockholders and suppliers participated in the 2012 VIPAR Heavy Duty Annual Business Conference from Oct. 21-26, 2012 in Marco Island, Fla.
According to VIPAR, more than 90 percent of its stockholders/distributors from the U.S., Canada and Mexico attended the event, which included educational seminars, a tradeshow, an annual stockholder meeting and one-on-one meetings with over 110 supplier partners.
The conference was highlighted by an inspirational message from Terry Bradshaw, Pro Football Hall of Famer, four-time Super Bowl champion quarterback for the Pittsburgh Steelers and well-known broadcaster on Fox NFL Sunday.
The conference was conducted under the theme "Connected," which represents the strong relationships between VIPAR stockholders, supplier partners and customers, the company says.
"With the heavy-duty aftermarket continuing to show positive signs, those who attended our conference were upbeat about the marketplace moving forward," says Steve Crowley, president and CEO, VIPAR Heavy Duty. "As a result they are making aggressive plans to expand business, which is good news for everyone in the heavy-duty market."
VIPAR Heavy Duty's 2013 Annual Business Conference will be held Oct. 20-25, 2013 at the Marco Island Marriott Resort in Marco Island, Fla.