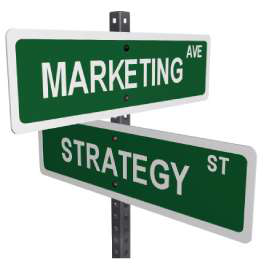 Understand what customers need, and what value you can provide them, before creating a marketing campaign
One area where industry professionals believe there is room for growth for aftermarket businesses is in service.
For those parts distributors who don't provide service, it may be time to look into adding it. And for those of you who do offer service, is it as profitable as you would like it to be?
If it isn't, one way to improve your bottom line and increase your service business is to improve your service marketing efforts.
You can't improve your service business unless people know about it.
The first step toward improving your service marketing is understanding what services you can sell to your customers.
All customers have specific needs, but uncovering what repairs they need from you — and what repairs you can provide them — allows you to focus your promotional efforts and marketing campaigns on services your customers will use.
Simple preventive maintenance work is one area of service you should be marketing.
As the cost of running in-house service facilities rises, fleets are outsourcing more and more maintenance. Letting your fleet customers know you are an option for that basic work is a must.
"You have to look to grow that aspect of your business any way you can," says Mark Willis, business development manager at HDA Truck Pride.
But you can't just market your service on the surface. Willis says you also have to keep an eye out for customer trends.
For example, if your business discovers a significant portion of its parts sales are for driveline components and repairs, it's safe to say a marketing campaign notifying your customers that you can provide driveline repairs is something they'd like to know.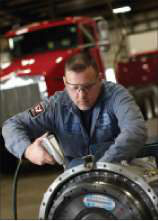 Even if a customer doesn't immediately bring you driveline work, just knowing you can fix one may help you get his repair business in the future.
Marketing isn't just about making a sale today, says David Washbish, president of Louisville and Lexington Auto Spring.
"If you plan on staying in business [for a while], you better plan on marketing," he says.
The next step to improving your service marketing is deciding what message you want to send your customers — or, which features of your service department you want to sell.
Price and shop efficiency are two areas you should focus on.
Most customers don't buy the lowest price product every time, but that doesn't mean they don't care about price. For independent service providers, price can be a big selling point.
Willis says average labor rates for independent service providers can be nearly $40 per hour cheaper than some OE-network dealerships.
For a customer requiring non-warranty service, that's more than enough of a disparity to drive business to a third-party repair facility.
"That's something you want to get out there," he says.
You also should be marketing service specials and seasonal discounts.
Promoting your shop's ability to make repairs quickly and correctly is another huge step toward improving your service marketing.
"It is important for customers to know the work and processes in our shops will be the same or better than the work they have done in their own yard," says Mike Delaney, CEO of WheelTime.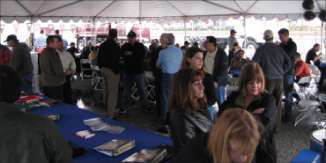 "I'm convinced [truck owners] don't do their own truck maintenance work because they want to — but rather because they generally feel they have to if they want it done right.
"If WheelTime can do maintenance the way customers want it done, customers won't want to do it anymore. Why would they?"
Skip Steffen, general manager and vice president at Plaza Fleet Supply, says a lot of his company's marketing is geared around this very point.
Plaza Fleet Supply provides full-scale retail and wholesale service work, but not all of its customers are aware of that.
"That's probably the biggest issue with [our service department]," he says. "It's amazing how many people don't know [what we do]. We have customers who have been with us for 30 years and they will mention a repair and we'll say 'We can do that for you' and they'll be surprised. They don't realize all the services we offer."
Steffen says Plaza Fleet Supply has focused its new service marketing campaigns around getting that information out of customers.
Once you know what your customers need, and what you want to market to them, you need to devise an improved marketing campaign to reach them.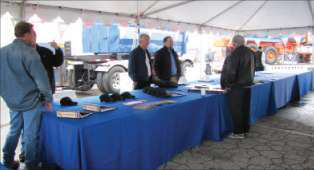 In order to improve your campaign, it is important to understand there are multiple mediums for marketing and not every one is ideal for every campaign.
"We don't want our marketing to just be an all-out sales blitz, says Scott Zeppenfeldt, vice president of service operations at Velocity Vehicle Group.
"We try to focus each of our marketing campaigns on specific areas of our business; and we drill down for data on that area before launching our campaign."
One of the most common ways to market service is through signage in your showroom, on your invoices and your online parts marketing campaigns.
All three of these marketing campaigns will reach your customers, but if that's all the service marketing you do, you will leave business out there.
According to Willis, service also needs to be marketed on its own.
Tacking information about your service facility on the bottom of a parts invoice is a good idea, but after a while it just becomes text on the bottom of a page. To make a customer take notice of your service department, you have to showcase it.
Steffen says his company periodically prints out handouts listing its service capabilities, and will pass those out to customers who come in to buy parts.
The handouts allow Plaza Fleet Supply to market its service directly to customers when they need it most.
Focused online marketing is another way to provide your customers information about your service business.
Good email marketing campaigns can be sent directly to fleet maintenance managers and other customers, and give a quick and succinct rundown of the services you provide.
The future of business communication is online, so Willis says it makes sense to use it as a marketing tool.
"We try to focus each of our marketing campaigns on specific areas of our business; and we drill down for data on that area before launching our campaign."
– Scott Zeppenfeldt,vice president of service operations at Velocity Vehicle Group
"The things we did 10 years ago, like the yellow pages, we don't even talk about that anymore," he says. "Marketing is such a moving target."
Another way to improving your service marketing is to create opportunities for your service employees to interact with customers and build personal relationships.
If a customer knows and trusts the technician who will be turning his flywheel, he is more likely to give him the repair order over a technician he's never met, Steffen says.
"That face-to-face communication always helps," Zeppenfeldt says. "When you are able to put your employees in contact with the people they are servicing that's a good thing. Even if it's just to say 'Hi,' a relationship can develop from that."
That means you have to take time to develop marketing campaigns to put your service employees in contact with your customers.
Having service managers or experienced technicians ride with outside parts salesperson on calls is one way to bring your service department and customers together, says Willis.
This allows the salesperson to introduce customers to the person in charge of completing their repairs, and gives the service person an opportunity to tell the customer about his skills and experience.
And if you don't want to send your service employees on sales calls, you still can direct your salespeople to include your service department in their sales discussions. Washbish says his inside and outside salespeople market service. The entire process takes just a few minutes, but can be incredibly successful.
"Your outside sales force needs to [help] sell the shop service and the parts," says Willis, adding that a good salesperson should understand that increased service sales also will increase parts sales.
Zeppenfeldt says another way to bring your service department and customers together is through scheduled events.
Last year Velocity Vehicle Group bought a large mobile BBQ grill, and once a week during the summer the company drove the grill to fleet customers' locations and provided cookouts for drivers and other fleet employees.
The outings allowed the company's employees to meet the customers they service in a relaxed environment and foster positive relationships and enjoyable interactions.
"It gave our employees a chance to bond with our customers," Zeppenfeldt says. "Our guys got to know their guys; we learned what it takes to keep their guys happy."
He added, "Some of the owners said, 'If we can keep the drivers happy, then we are happy.'"
When it comes down to it, keeping those customers happy and coming back to your business is the best way to market your service department.
A happy customer will come back, and he'll tell his counterparts that you helped get his truck back on the road. Delaney says his company tries to focus on that fact when interacting with fleet customers.
"WheelTime doesn't just fix trucks, we help keep you moving and loaded," he says. "We are consistent in our commitment to fix it right the first time and get you back on the road as fast as possible."
"I know marketing is different for everyone, but the key is to do it and continue to do it," adds Zeppenfeldt.
"Find what works for your [service department] and do it all the time. It's not always about new business. A lot of marketing is just going out there and thanking customers for what they've done for you, and letting them know you are there to help them."