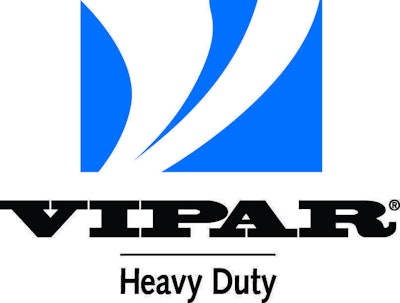 Late next month, distributors from throughout North America will travel to southwestern Florida for VIPAR's annual business meeting and conference, set for Oct.21-25 at the Marco Island Marriott in Marco Island, Fla.
In preparation for the event, Truck Parts & Service caught up with VIPAR President and CEO Steve Crowley to get the lowdown on the upcoming conference.
Here's what he had to say:
TP&S: How did you choose "Success through Collaboration" as your conference theme?
Crowley: For any organization to succeed you must have a collaborative effort between all stakeholders. Our theme for this year's Annual Business Conference – "Success through Collaboration" – allows us the ability to focus on the collaborative efforts between our corporate team and our stockholders, supplier and business service partners. This helps all our stakeholders achieve success in many ways including increased profitability, increased market share and growth.  At the same time, the Annual Business Conference provides an ideal setting to not only celebrate our past successes but to also collaborate on how to create long term growth and future success.
How do you plan to address that theme during the week?
Our conference program lends itself to focus on this collaborative atmosphere.
The general sessions at the conference allow us to share with our stockholders our goals for the growth of the organization and to continue to add value to their operations. We host a supplier meeting on Tuesday to give us the opportunity to share that message with our suppliers.  We have outside speakers scheduled throughout the program to address different operational areas of interest to our distributors. An afternoon trade show will be action packed with over 120 suppliers giving our suppliers the chance to meet with our stockholders and show them the latest products and services they are bringing to market.
We also have pre-scheduled one-on-one meetings between stockholders and suppliers which give them a chance to meet face to face and collaborate on how they can grow the business profitably together.
And, throughout the program, there are ample networking opportunities to allow our attendees to collaborate in a more informal manner.
Will you have any featured presentations during the week? If so, who will be presenting and what topics will they discuss?
During our general sessions, VIPAR's leadership team will present the organization's strategies to our stockholders.   In addition to our presentations on our corporate plans, we have assembled a very strong program with outside speakers to provide valuable content our stockholders can take back to their businesses.  These include:
•   "Strategies in Store Merchandising" will be led by Butch Hill of The Hill Diversified Group. He will help our distributors identify strategies, tools and resources they can use within their store operations for merchandising.
•  "The Affordable Care Act: The Effects and What to do About It for Small Business," led by Steve Curry of National Financial Partners. He will look at The Affordable Care Act and how it might affect the businesses of our stockholders, and address strategies to help minimize the impact.
•  "Trends in Fleet Purchasing," led by David Nitzche of Ameriquest Business Services. David will focus on current trends in fleet purchasing that Ameriquest sees evolving and how our network can help their fleet members in their parts acquisition through our National Accounts Program.
•  "Succession and Tax Planning," will be presented by Jerry Murphy and Rick Thompson of Sikich LLP during our Stockholders Meeting. They will address critical considerations in succession and tax planning.
In addition, Tom Marx of The Marx Group will lead our Distributor Educational Session with a session on power branding where he will identify key ways for distributors to increase their brand recognition.  We also have an inaugural event planned called "Young Leaders Forum and Lunch" for the young leaders that are evolving within our network.
What do you hope VIPAR's members take away from the conference?
The fact that VIPAR Heavy Duty remains committed to helping our stockholders and suppliers succeed in growing their business.  Given the tremendous changes taking place in the marketplace, we want everyone who attends to walk away with the knowledge that VIPAR Heavy Duty is strong and vibrant, and continuing to grow which is reflected in recent announcements about new stockholders joining our organization.
We also have strong partnerships with many of the industry's leading suppliers and we continue to work with them to create programs that provide maximum value for our stockholders.  Plus, we continue to seek ways to collaborate with our stockholders and suppliers on how we can help them reduce the costs of their operations, increase their market share and improve their profitability.
What event/presentation/discussion during the week are you most excited about?
We have a great conference planned, so it is difficult to pinpoint just one thing that we are most excited about.
But if I have to pick one, it is the session I mentioned earlier for the up and coming leaders within our ranks. This is the first time for our "Young Leaders Forum and Lunch," where we want to bring those young leaders within our stockholder businesses together to give them an opportunity to network with one another, to share their thoughts and ideas, and create a connection between them so they can continue to have dialogue throughout the year.
John Passante, a well-known industry speaker and leader, will provide a keynote presentation on "What's Your Leadership Style?" The session is an effort to help these young leaders identify their leadership style so they can walk away with information and hopefully be more effective in leading their organizations.
Anything else you would like to add?
This year's Annual Business Conference is shaping up to be the largest conference since our inception in 1989.  We are experiencing record registration, with well over 90 plus percent of our stockholders currently registered.  Plus we have over 120 of our supplier and business partners coming as well.  So it is shaping up to be a really strong conference!