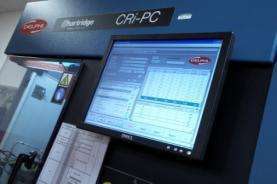 Delphi announces it will highlight its aftermarket diesel programs, including Hartridge equipment (AVM2PC, IFT70, IFT200 and Cri-PC test benches), a new EUI repair program and various repair technologies at booth #200 of ADS Convention trade show from July 30 to Aug. 2, 2013 in San Diego.
The Delphi diesel team will conduct a manufacturer's seminar at 11:05 a.m. PST on July 31, and be on hand throughout the event to answer questions regarding Delphi's product offerings and Hartridge equipment for precise testing and diagnostics. In-booth interactive touchscreens also will be available highlighting Delphi's complete diesel systems solutions, the company says, including fuel injection pumps, injectors and other key system components.
For more information on the event, check out this article from Truck Parts & Service and the ADS Convention brochure.