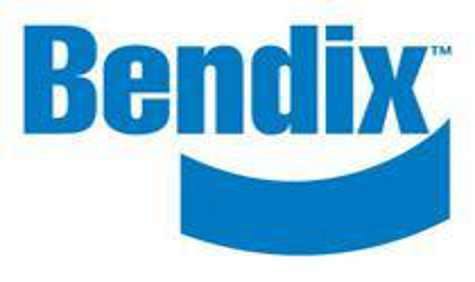 Bendix Commercial Vehicle Systems LLC is celebrating a quarter-century of expansion, innovation, safety, and community involvement at its Acuña, Mexico, facility.
Established in May 1988, Bendix's Acuña manufacturing operation consists of three facilities employing more than 1,000 workers and encompassing 412,000 sq. ft. The Bendix Acuña operation also supports a distribution center in Mexico City that serves South American customers and houses the headquarters of Mexico-based OE and aftermarket technical sales, training, and support teams, the company says.
"Acuña has achieved a long list of accomplishments in its 25 years as part of the Bendix family, including several growth initiatives, product line expansions, and a world-class safety record that includes a zero-accident year for Acuña Plant I in 2010," says Joe McAleese, Bendix president and CEO. "But more than that, the people of the Acuña facility have made it a positive force in the communities it calls home, both in Mexico and across the U.S. border in the sister city of Del Rio, Texas."
Bendix says the Acuña Plant I was established with a focus on OEM assembly and machining, in alignment with Bendix's Controls business unit. Manufacturing includes electronic assembly, valve assembly, and Bendix's Aluminum Machining Center of Excellence.
Acuña II opened in 2000 and is primarily dedicated to remanufacturing and OEM service. The plant handles air dryer assembly and machining, remanufacture of air dryers and valves, and OEM compressor assembly and machining, all aligned with the Bendix Charging business unit, the company says.
Bendix opened Acuña III in 2010 for the manufacture of actuator products, including spring brakes and service chambers. The former brownfield was refurbished and upgraded, adding more than 150 jobs to the Acuña roster, the company adds.
Knorr-Bremse honored the Acuña operation as its top-ranked plant in 2011.
In addition to its production success, the Acuña facility has also been recognized for its extensive community involvement in a variety of areas, including education, local infrastructure improvements, orphanage assistance, United Way and Relay for Life support and athletic sponsorships.
"We could not be more proud of the dedication and commitment of our exceptional family of employees in Acuña," says Carlos Hungria, Bendix chief operating officer. "They have made Bendix's operation there one of the premier success stories of the commercial vehicle industry, and are key contributors to keeping us all moving forward as we strive to remain the technological and visionary leaders in our field."