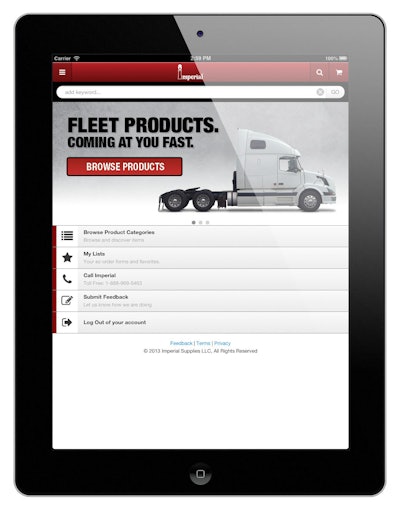 Imperial Supplies has built a new mobile website to help customers access and purchase more than 25,000 fleet maintenance products on mobile devices.
According to the company, features of the site include an interactive search and browsing tool, the ability to access one shopping cart from multiple devices and a tap-to-call icon that connects customers to a service advisor.
For more information on the site and to set up a user account, call 888-969-5463.