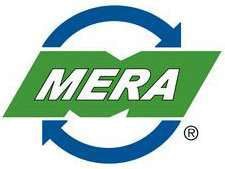 The next Motor & Equipment Remanufacturing Association (MERA) Sales & Marketing Council meeting will be hosted by Federal-Mogul at the company's Fel-Pro manufacturing facility on June 12 in Skokie, Ill.
The agenda includes a tour of the Skokie facility, customer speaker and evening networking event.
The MERA Sales & Marketing Council provides a forum for senior executives who oversee sales and marketing to address issues of common concern, share best practices, benchmark business performance, create practical industry tools, and advance the remanufacturing industry. In lieu of individual meeting registration fees, annual council dues support the meeting and logistical expenses of the council, MERA says.
For more information and to register, CLICK HERE or contact Tom Rippinger at (248) 750-1280 or trippinger@mera.org.