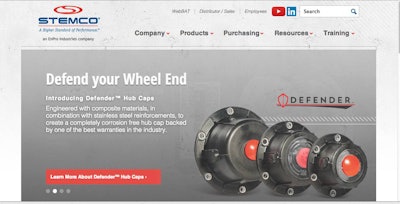 STEMCO has launched a redesigned website.
The newly redesigned STEMCO website features increased functionality and interactivity, and consolidates the various STEMCO brands under one site to better promote its message of safety and quality, the company says.  These brands include STEMCO Wheel End Products, STEMCO Suspension Products, STEMCO Brake Products, STEMCO Intelligent Transportation Systems and STEMCO Equipment.
End users can also access online training through the STEMCO University web portal.
"The redesigned STEMCO site is a great representation of our brand as a whole," says Todd Anderson, president of STEMCO. "With all of our products, training and information consolidated on one site, customers will be able to find everything they need faster than ever before."
The STEMCO website can now be viewed on smartphones, tablets and other mobile devices without reducing functionality, and will soon be available in Spanish and French language versions.