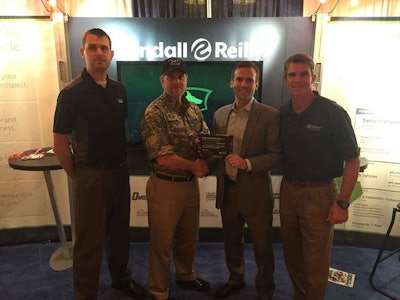 RigDig Business Intelligence and Randall Reilly have donated $2,600 to the Wyakin Warriors Foundation.
RigDig pledged to donated $50 to the foundation for any Heavy Duty Aftermarket Week (HDAW) attendee who stopped by their booth and mentioned the foundation while trying out RigDig's intelligence tool at last week's show.
"On behalf of Randall-Reilly, we would like to thank the Wyakin Warrior Foundation for the great service you provide to our service men and woman.  It was a pleasure meeting you last week at HDAW and we were honored to have the opportunity to donate $50 to the Wyakin Warrior Foundation for each demo we conducted at HDAW," says James Vogel, vice president of business analytics, RigDig at Randall Reilly.
But Vogel says RigDig's hospitality will not end there.
The company also will donate $50 for any HDAW attendee who contacts RigDig to schedule a demo through the end of February.
"The support at HDAW, and the building and potential partnerships across the heavy-duty aftermarket industry in support of the Wyakin cause, are truly amazing, and the Randall-Reilly team is leading from the front to make a positive difference," says Todd Monroe, executive director of the Wyakin Warrior Foundation. "Thanks so much for the generous contribution from the promotion."