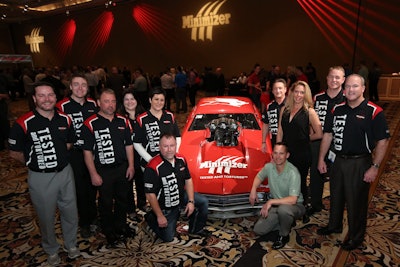 Doug Winters and Winters Racing have announced Minimizer will be joining their team for the 2015 NHRA Pro Modified season.
"We are thrilled to have formed a partnership with Minimizer," Winters says. "It is an honor for us and the entire team to have the backing of a company of their caliber. We are very impressed with their products, marketing, industry vision and attention to detail."
"We believe spending time with customers is critical to our success," Minimizer CEO and Chief Visionary Craig Kruckeberg says. "These custom events allow us to further develop those relationships by getting to know our customers on a more personal basis."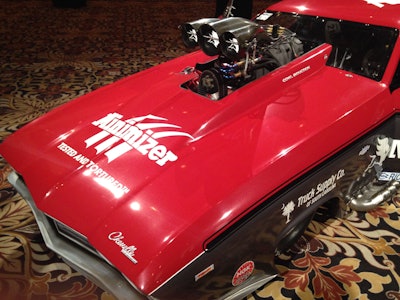 "Adding Minimizer to our team is a big plus," Winters says. "With Minimizer joining Meritor and our other partners, we will be fielding one of the most competitive entries no matter the venue."
Doug and Winters Racing will participate and compete at NHRA and other Pro Modified events across the United States in 2015.  The season gets started March 12, 2015, in Gainesville, Fla., with the NHRA Gator Nationals. Please visit www.wintersracing.com to view their other race dates and activities.
For 2015, Winters Racing will also continue representing their long time partners; Lucas Oil, MavTV, Optima Batteries, Mickey Thompson, NGK, Hedman Hedders, King Engine Bearings, Waterloo and Richmond Gear.