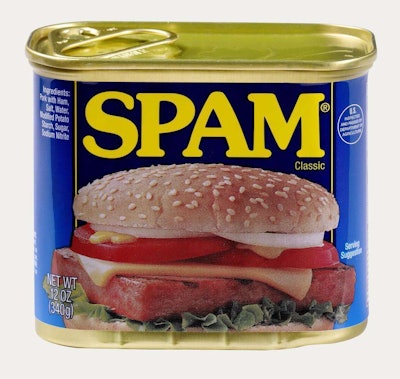 Remember when Spam was just a canned meat product? It seems so long ago.
Over the past 15 years, spam, or spamming, has entered everyone's vocabulary as a way to describe unsolicited and unwanted online messages. Most commonly used when discussing email, spam messages are the messages consumers don't want.
For a retailer relying on email marketing to promote a loyalty program, falling into a spam folder can be a death knell. A spam message is unseen, unopened and quickly deleted.
But here in the aftermarket, falling victim to spam isn't something businesses should fear, says Tom Marx, president and CEO at Marx Group Advisors.
"I am stunned by how poor the email databases are in this industry," he says. "Email is a really, really effective communication process and [the aftermarket] doesn't use it well.
"I talk to [aftermarket] businesses about email and they say 'Our customers don't want to get emails from us,' but they've rarely actually asked their customers that. And when they do, the customers respond and give them their email. They want to hear from them."
With proper planning and distribution strategies, Marx says aftermarket businesses can turn email campaigns into their most successful marketing tools.
And unlike random messages showcasing vacation deals and theater tickets, emails customers receive from their suppliers include information that can benefit their business.
"If you tell a customer 'Give us your email and we'll send you coupons and special rates for products you need that we sell' — why wouldn't a customer do that?"