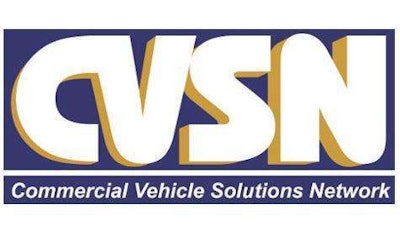 President Dave Willis and the Board of Directors of the Commercial Vehicle Solutions Network (CVSN) announce Dennis Conner, known in the Yacht racing world, as "Mr. America's Cup" will be the keynote speaker at the CVSN September Summit in Newport, Rhode Island.
The dates for the 2015 Summit are Sept. 12-16, 2015, and will be held at the newly renovated Newport Marriott.  The theme for this year's event is "Navigating Smoothly in a Sea of Uncertainty."
Dennis Conner is the only living four time winner of the America's Cup. Winner of more than 100 America's Cup Trial races, Conner won the America's Cup in 1974, 1980, 1987 and 1988. He also made it to the America's Cup finals in 1983 and 1995. Conner is actively involved in the planning, organizing, fund-raising, design, staffing and public relations of his America's Cup Campaigns. No skipper has been more successful in the modern America's Cup in putting together his own campaigns.
As an author and publisher, Conner has recounted the motivation, teamwork and commitment to winning on and off the water in his books Learn to Sail, No Excuse To Lose, Comeback, The Art of Winning, The Official Record of Stars & Stripes 1987, The Official Record of Stars & Stripes 1988, The Official Record of Stars & Stripes 1992, Sail Like a Champion and Life's Wining Tips. He is also the co-author of The America's Cup: The History of Sailing's Greatest Competition in the Twentieth Century, published in July 1998.  He has a message that will inspire and all attendees will have an opportunity to get a signed copy of one of his books.
This year's Summit will again feature world class speakers on Best Practices with takeaways for both distributor and supplier attendees, an expanded Private Strategic Planning Sessions program, quality networking events in a relaxed atmosphere, a Newport Mansion tour, a Harbor Tour and to celebrate CVSN's tenth anniversary as an association an offsite final night Lobster extravaganza at the famous OceanCliff, with great views of the ocean.
To learn more about CVSN and becoming a member visit www.cvsn.org or call 904-737-2900.