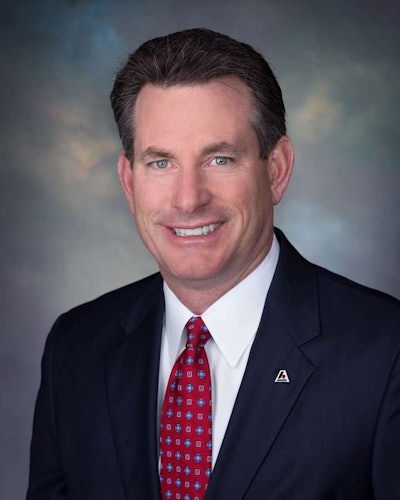 The University of the Aftermarket, an operating unit of Northwood University, announces Accuride President and CEO Rick Dauch will serve as the opening speaker for the upcoming Heavy Duty Leadership seminar.
Heavy Duty Leadership is a week-long educational program for high-potential professionals in the commercial vehicle aftermarket. The program, which will take place July 12-17, 2015, covers topics on leadership, management, industry trends and business skills, all within a heavy-duty focused environment. The program will be held on Northwood's campus in Midland, Mich.
"[Rich] Dauch's career history and recent accomplishments in turning around Accuride since 2011 and expanding the company's presence in the commercial vehicle aftermarket are indeed impressive. He is the perfect voice for this program, and I know participants will learn a lot from his leadership experience and words of wisdom," says University of the Aftermarket Director Brian Cruickshank.
"I'm honored to have the opportunity to speak at the Heavy Duty Leadership seminar and look forward to engaging the students in discussion about the leadership of our industry," says Dauch.  "Northwood University stands tall in its commitment to developing the skills and professionalism of the Heavy Duty Aftermarket's future leaders, and I'm pleased to support their efforts this summer."
Dauch has served as president and CEO of Accuride Corporation since joining the company in February 2011. He also is an officer of the company and member of its board of directors.  During complementary corporate and military careers, Dauch has amassed 25 years of cumulative leadership experience. He has cultivated management and leadership skills across a broad range of disciplines, including operations, sales and marketing, labor relations, strategic planning, finance and investor relations. Prior to joining Accuride, Dauch served as president and CEO of Acument Global Technologies, and previously spent 13 years with American Axle and Manufacturing.
Dauch's corporate career was preceded by his service as an officer in the U.S. Army. He was qualified as an Airborne-Ranger and expert infantryman.  He earned dual Master of Science degrees in Management and Engineering from the Massachusetts Institute of Technology (MIT), and is a graduate of the MIT "Leaders For Manufacturing" program. Dauch earned a Bachelor of Science degree in Engineering from the United States Military Academy at West Point, where he was a four-year football letterman and Rhodes Scholar Candidate.
In addition to Dauch's opening talk, program facilitators will include other heavy-duty industry leaders in collaboration with faculty from Northwood University's DeVos Graduate School of Management and the University of the Aftermarket.
For those interested in participating, Northwood says the cost of the program is $2,995 and includes tuition, class materials and meals. More information and registration details are available at www.universityoftheaftermarket.com (click "Course Calendar") or call 800-551-2882.
Participants receive 3.5 CEUs toward their Automotive Aftermarket Professional (AAP) or Master Automotive Aftermarket Professional (MAAP) designations, Northwood says.