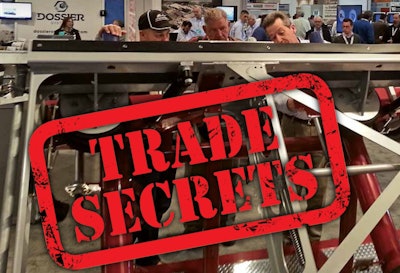 The trucking industry is awash in trade shows.
Nearly every event on the calendar features some level of vendor-to-customer booth interaction. Each meeting has its own speakers and seminar schedules, but when it comes to the show floor, the blueprint is nearly always the same. Big room, lots of suppliers and lots of customers.
That consistency functions as a double-edged sword.
Consistency breeds familiarity, yes, but also can breed complacency. And at a trade show, complacency doesn't benefit anyone.
Getting the most out of a trade show requires more than just showing up and hanging around until happy hour. For both exhibitors and attendees, the equation is the same. A successful trade show requires creating and executing a plan.
Assembling a game plan is the first step to maximizing a trade show experience for exhibitors and attendees. For the former, it is an absolute necessity.
There are dozens of trade shows currently operating in the commercial trucking market, and each event is filled with a different type of customer (fleets, owner-operators, aftermarket busi- nesses, etc …).
Each customer group enters a trade show with different interests, questions and expectations. Vendors must ac- knowledge that, and build their booths and marketing materials to capture the various customer groups.
Scott Donnelly, director of sales at Dorman HD Solutions, says collaboration is the key to Dorman's trade show strategy.
According to Donnelly, Dorman's sales and marketing departments hold meetings where they discuss upcoming shows, the attendee (customer) base and their product needs. Donnelly says the sales team provides expertise on each customer sector, and the marketing team assembles exhibits for each event around that information.
"You want to tailor your message to each show," he says.
That's similar to Meritor's strategy, says Marty Hetherington, manager, brand and marketing, Aftermarket.
Hetherington says Meritor's booths at end-user shows are typically interactive and product heavy to entice attendees and prospective customers. Conversely, with large fleet or distribution shows — where attendees already recognize the Meritor brand — Hetherington says the company's booths are geared more toward strengthening existing relationships with service, support and consulting.
Mike Baker says Automann has a similar focus.
"We won't be as heavily focused on the information side of the business at an end-user show," says the company's sales manager. "We will focus more on products, showing the customers we can be that supplier for key aftermarket product areas they need."
Creating a corporate message is another step in building a vendor's trade show plan.
An appealing booth can bring a customer to a supplier; a clear message is required to keep them there.
Trade show messages come in many forms.
Femco Drain Solutions' current message is focused on education, says Aaron Sage, COO. The company has been an active supplier in the trucking market for decades, but only recently has started self-distributing its products.
Sage says the company is working tirelessly at trade shows to communicate to customers where their products can be ordered and purchased.
Product breadth and depth is another area of emphasis when building a trade show strategy.
Aaron Martin, vice president of sales at RSC Chemical Solutions, says that's one of the most important aspects to his company's trade show planning. Martin says RSC leverages the recognition of its more popular Gunk and Liquid Wrench brands to showcase its entire product offering.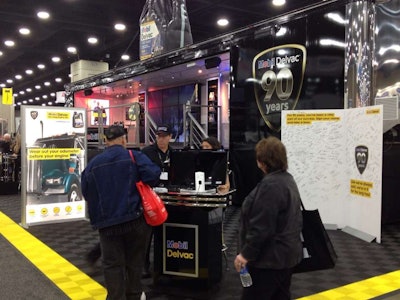 "Some products and brands are going to resonate more at some shows than others, and we take that into account when we go into a [trade] show," he says.
Conversely, vendor plans that focus on a specific product lines or categories also can be successful.
Lite-Check CEO Bob Blair says his company builds its trade show messages around products it anticipates attendees will have the most interest in. He says a fleet manager isn't interested in an automotive or marine product, for example, so there's no reason for Lite-Check to focus on that when attending a fleet- centric event.
That brings up another important aspect of trade show planning: customer expectations.
Click here to read about meeting customer expectations and handling customer inquiries.