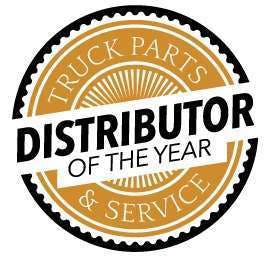 If you've been thinking about nominating an independent aftermarket distributor for our Distributor of the Year award but haven't gotten around to it, you're almost out of time.
The open nomination period for the annual award will close tomorrow evening.
As you know, all independent aftermarket distributors (sans 2014 winner Six Robblees') are eligible for this year's award. So if you have a business in mind, please speak up. We'd love to hear from you about who you think is the best of the best in our industry.
Anyone is eligible to nominate up to three distributors for this year's award, and can do so by CLICKING HERE.
We also are thrilled to note that all 2015 Truck Parts & Service Distributor of the Year finalists will receive a free trial to RigDig Business Intelligence as part of their recognition as a finalist.
RigDig is a data-driven program that provides business intelligence on more than 900,000 trucking entities operating in the United States. It includes fleet and owner-operator data, CSA data, vehicle spec'ing data and more.
Distributors will have access to all of RigDig's tools during the trial.
After the nomination period closes tomorrow, we will tally up the votes and announce the five highest vote getters as our finalists early next month.
So if you think you know a business that deserves recognition, please let us know. We want to honor them for their great work in our industry!