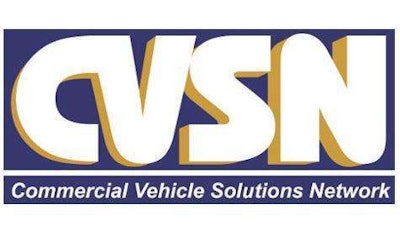 President Dave Willis and the Board of Directors of the Commercial Vehicle Solutions Network (CVSN) have released the full speaker lineup for the 10th anniversary Aftermarket Distribution Summit, set for Sept. 12-16, 2016, at the Newport Marriott in Newport, R.I.
The theme for this year's event is "Navigating Smoothly in a Sea of Uncertainty."
Dennis Conner, "Mr. America's Cup will be the Keynote Speaker. Conner is the only living four time winner of the America's Cup. No skipper has been more successful in the modern America's Cup era in putting together his own campaigns. CVSN says Conner recounts the motivation, teamwork and commitment to winning on and off the water in his books Learn to Sail, No Excuse To Lose, Comeback, The Art of Winning, Sail Like a Champion and Life's Wining Tips. He has a message that will inspire and all attendees will have an opportunity to get a signed copy of one of his books.
Other world class speakers on this year's Summit lineup are Robert Genetski, who CVSN says has been recognized over the past four years as one of the top-five speakers in the fields of Economics and Finance, Jeff Korhan on "Relationship Selling in the Trust Economy" and Gregg Lederman on how to "Engage Employees to Outbehave the Competition."
The President's Award recipient for 2015 is Jim Moss, former President of Kona Communications and Publisher of Truck Parts & Service magazine. Jim was always a great friend of the aftermarket and is well deserving of this honor, CVSN says.
This year's Summit will also feature an expanded Private Strategic Planning Sessions program, quality networking events in a relaxed atmosphere, a Newport Mansion and city tour, a Harbor Tour on the Schooner Aurora and to celebrate CVSN's tenth anniversary as an association an offsite final night Lobster extravaganza at the famous Oceancliff, with great views of the ocean.
The companies hosting Private Strategic Planning Sessions at the 2015 Summit are Accuride, Alcoa, Automann, Bendix, Dayton Parts, Federal-Mogul Motorparts, KIC, Meritor, Minimizer, Stemco, Tenneco and Timken.
For more information on the Summit and to register go to www.cvsn.org and to book a room at the Newport Marriott go to http://cwp.marriott.com/pvdlw/celebrating10years.