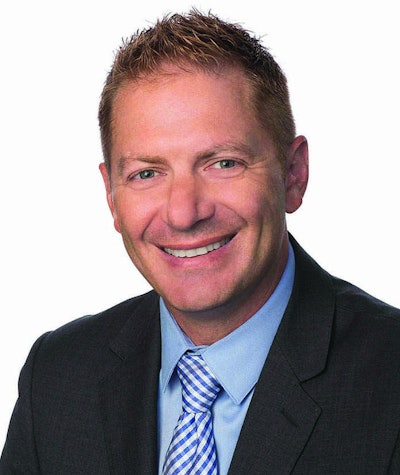 Marx Group has named Frank Buscemi as its president/CEO and creative director, effective Dec. 1, 2016.
In conjunction with the move, the agency has formed an alliance with Near Perfect Media in Birmingham, Mich., to establish a full-scale Detroit-area office. Tom Marx, who founded Marx Group in 1984, will remain as chairman and chief strategy officer.
Devin Hart, currently co-CEO of Marx Group, will become a member of the Marx Group board of directors, while continuing to be managing partner of Hart Marx Advisors focusing on mergers and acquisitions in the industry. Marx will remain as a partner of Hart Marx Advisors. Marx Group and Hart Marx Advisors will maintain its headquarters and production facilities in San Rafael, Calif., the company says.
"This move sets the stage for the next phase of Marx Group," says Marx. "Frank brings a unique level of knowledge, leadership and global experience in our industry and gives us the opportunity to continue the momentum we have established during the past 32 years and grow the company for many years to come."
Through the alliance, Marx Group says Near Perfect Media – a public relations firm serving corporations, professionals and celebrities – will establish additional offices in conjunction with current Marx Group locations around the country and will also serve as the Detroit office for the Marx Group.
"Our goal is to expand the reach of Near Perfect Media and this alliance does exactly that, further it gives us the opportunity to provide additional digital, advertising and creative services to our clients," says Justin Near, founder and president of Near Perfect Media.
Buscemi brings more than 20 years of experience in global marketing communications, primarily in the automotive industry to his new role. As a lifelong Detroit area resident, he's worked in both corporate and agency management settings with several global, tier-1 automotive suppliers and aftermarket companies, including TI Automotive, ZF, Continental and Nexteer, among others. He joined Near Perfect Media in 2016.
"This is a tremendous opportunity for all of us," Buscemi says. "I look forward to building on the legacy that Tom has established and am thrilled to see Near Perfect Media expand nationally."