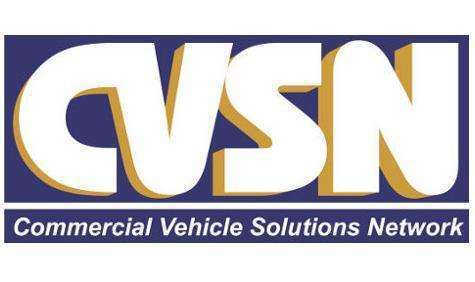 The Commercial Vehicle Solutions Network (CVSN) has released the full speaker lineup for its 2017 Aftermarket Distribution Summit, set for Sept. 9-13, 2017, at the Omni Resort and Spa in Amelia Island, Fla.
CVSN says this year's keynote speaker will be Rocky Romanella, longtime UPS executive. An expert in cultural integration, operations and engineering, Romanella successfully launched one of the largest re-branding initiatives in franchising history, The UPS Store, which revolutionized the $9 billion retail shipping and business services market.
Romanella uses his more than 40 years of experience in supply chain, logistics and transportation, retail, sales and operational management at UPS, and his CEO and director roles, to explore the ways a true leader can add value as a trusted advisor, mentor, and visionary who uses a process approach to lead the organization and its people to new levels of success. He's also recently released his newest book, "Tighten The Lug Nuts: The Principles of Balanced Leadership."
Todd Buchholz also will speak at the upcoming Summit. During his career Buchholz has presented at the White House, U.S.  Treasury Department, UK Parliament and stock exchanges from Mexico City to Tokyo to Abu Dhabi. By "connecting the dots" of the world economy, Buchholz will inspire attendees and help develop a timely vision for the economy, the financial markets, and the dramatic impact of the presidential election.
His just-released book "The Price of Prosperity" is ranked No. 1 on Amazon for government and received rave reviews from advisors to Donald Trump as well as from Hillary Clinton.
"The Political Climate and the Future of U.S. Foreign Policy" will be the topic of another presentation by Nicholas Kralev. As an author and entrepreneur specializing in international diplomacy, strategic communications and global travel, Kralev's work has taken him to almost 100 countries.
Having witnessed and written about several transitions of power in Washington, Kralev will present an objective, bipartisan and analytical view of the changes taking place under the Trump administration. He will explain how those changes are likely to affect the lives of Americans, as well as people in other countries, and how they might alter the long-established global order.
This year's speaker lineup also features Richard Hadden, a Certified Speaking Professional with a focus on Leadership and Employee Engagement. He is co-author of the Contented Cows leadership book series, and the new book, "Rebooting Leadership."
In addition to these presenters, this year's Aftermarket Distribution Summit also will feature the presentation of CVSN's President's Award of Pete Joy with Phillips Industries, an expanded Private Strategic Planning Sessions program between suppliers and distributors, quality networking events in a relaxed atmosphere, the very popular Tenneco Golf Challenge, inshore fishing and the popular Cumberland Island river cruise.
For more information about the Aftermarket Distribution Summit, please check out the CVSN website. To book a hotel for the event, please CLICK HERE.