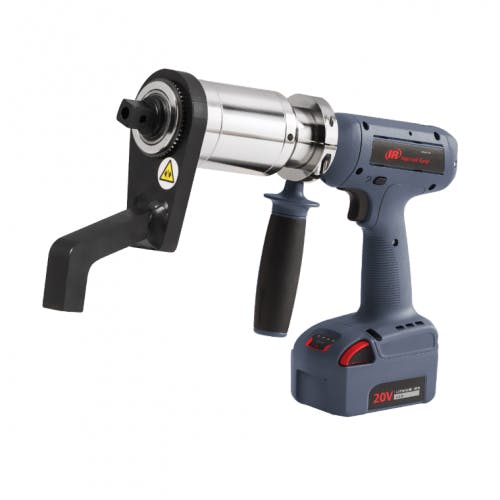 Ingersoll Rand says its QX Series Cordless Torque Multiplier fastening tool is engineered to achieve up to 1,475 lb.-ft. of torque and facilitate accurate, repeatable bolting for torque-critical joints.
The tool has a brushless motor paired with a Norbar gearbox and is available in five different combinations of torque and speed capability ranging from 30 to 1,475 lb.-ft. and five to 45 revolutions per minute.
The company says the tool can store records for up to 1,200 fastenings, and the multifunction display module provides visual feedback via red, yellow and green lights, signaling whether the bolt has exceeded, or not met, the torque limit or angle, or if the proper gang count was reached.