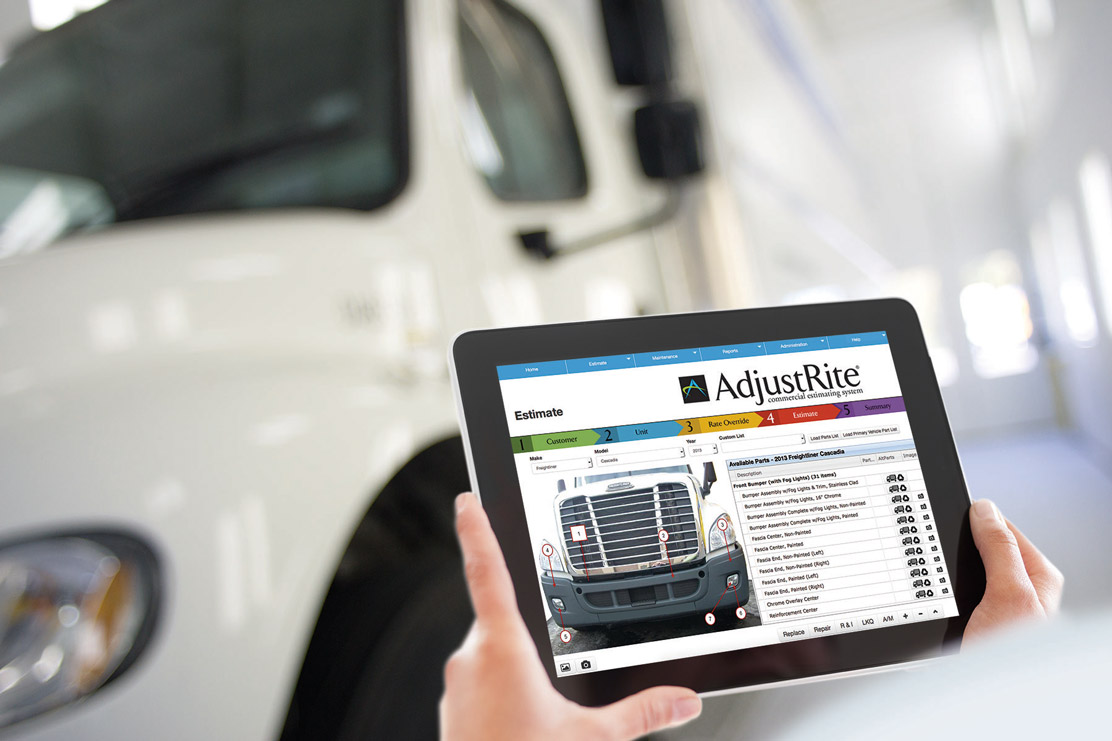 PPG has expanded its AdjustRite commercial estimating system Commercial Parts Listing Program with the addition of LKQ Corporation to its supplier data base.
LKQ, a leading provider of alternative and specialty parts for the repair of trucks, automobiles and other vehicles, has been a parts source for AdjustRite customers since 2008 and now enhances its presence through the listing program.
The Commercial Parts Listing Program, a key component of the AdjustRite system, allows suppliers to post their parts catalogues and inventories online, giving truck fleets, repair facilities, insurers and claims personnel the ability to check parts availability and pricing at the same time that an AdjustRite estimate is being prepared, PPG says. The easy-to-use program is available to all system customers and covers aftermarket, recycled, reconditioned and new take-off (NTO) parts, components LKQ specializes in distributing.
"We've worked with AdjustRite for several years and are pleased to expand our role within the program," says Steve Simmons, region vice president of LKQ Corporation's Heavy Truck division. "We know the AdjustRite supplier network is made up of quality-focused suppliers, and we are pleased to be involved. We look forward to providing AdjustRite customers with the products and value they expect and deserve."
"It's a pleasure to add LKQ Corporation to our parts resource network," adds Ryan Woolfenden, PPG marketing manager, commercial value-added programs. "AdjustRite is the only commercial estimating program designed especially for heavy-duty truck repairs and provides users with the opportunity to make immediate comparisons of components. With LKQ as an available resource, our customers have direct access to a company internationally recognized for its parts quality, variety and competitive pricing."
According to Woolfenden, AdjustRite simplifies the entire repair process with its speedy estimating and sourcing capabilities. He adds that AdjustRite benefits commercial parts providers by giving them direct access to the repair facilities, fleets, insurance companies, independent adjusting companies and third-party administrators making parts decisions along with the heightened visibility such contact yields.