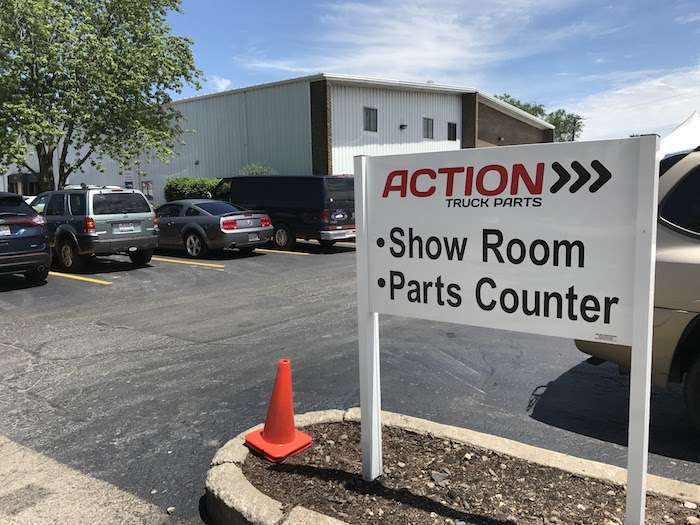 Action Truck Parts has its eyes on expansion. And Vice President Nick Seidel believes the company is in the perfect place to do it.
The back-to-back Truck Parts & Service Distributor of the Year finalist doubled its footprint for the first time last summer when it acquired Darryl Dupre Truck Parts, and in the months since, Action has already moved the suburban Chicagoland facility into a larger, better equipped building to strengthen its inventory and service capabilities.
Seidel is thrilled with customer response to the new location, and along with the company's nearby Bolingbrook, Ill., headquarters, he says Action Truck Parts is beginning to make its mark in Chicago's southwestern suburbs.
The only question now is where to go next?
In a market heavy on dealers, Seidel believes Chicagoland is an area ripe for a strong, customer experience-focused distributor.
"Growth is important to me because I have this voice in my head telling me we can always do more," he says. "There's an opportunity for a place like us [to expand] with the customers we're serving."
Seidel points to a growing, improving employee base as a major reason for such optimism.
In adding a second location Action Truck Parts also added a handful of experienced yet youthful aftermarket pros, allowing it to enhance its product and industry knowledge and remain built for many years of team success.
With more growth on his to-do list, Seidel says he likes the idea of having a team he can rely on for years to come.
"Now that they know what we went through on the first [acquisition], they'll know what to do for the next one and the next one," he says.
Last year's acquisition also strengthened the company's service portfolio, adding full-service driveshaft repair and PTO repair and rebuilding to an already strong service line card. And thanks to its association with Seidel Diesel Group and Midwest Fuel Injection, the company's engine parts and service capabilities also provide another tool for differentiation in the after-market marketplace.
Action Truck Parts hasn't strayed from its early successes, either.
The company committed to merchandising and retailing its inventory as a sales driver at its Bolingbrook location earlier this decade, and has duplicated the tactic in its Rockdale store. Seidel says the location is already experiencing double-digit sales growth for retail SKUs over its previous layout.
Such immediate success could lead to complacency in some, but for Seidel he says it has only increased his motivation to do more. He jokes, "I almost find myself socially awkward with my friends, because I'm always thinking about the business and how we can improve."
Though in that case, he says a second straight Distributor of the Year nomination is affirming.
"It means a lot to us because it shows that we're doing something right," he says. "That the industry is understanding what we are trying to do and embracing how we're doing it."